Women are making strides in Madison's business and greater community. Meet some of these exceptional women.
Linda Nedelcoff and Laurie Winger
CUNA Mutual Group
CUNA Mutual Group has been at the forefront of the Madison community in recognizing the importance of gender equity. Diversity, Equity & Inclusion is a strategic priority for the company and is just one example why, for the third year in a row, it received a perfect score on the Human Rights Campaign's Best Places to Work for LGBTQ.
"We're committed to this journey because being more diverse and inclusive is not only the smart thing to do, it is the right thing to do," says Linda Nedelcoff, Executive Vice President Chief Strategy & Human Resources Officer.
Linda's career at CUNA Mutual continues to be fulfilling, knowing that her work every day directly benefits the rest of her colleagues and the company's customers. "Through the work at CUNA Mutual Group, particularly the investment in diversity, equity and inclusion, I have found the ability to leverage my experiences, my voice and my resources so that our work environment and our communities encourage everyone to feel supported and included."
CUNA Mutual has also been a fine example of showing commitment to promote within the company. Take Laurie Winger's journey with CUNA Mutual, where she has spent her entire professional career. Laurie started as an intern while still a student at the University of Wisconsin, now serving as Executive Vice President of Product.
Providing clear paths to success for women at CUNA Mutual Group is a priority for us," Laurie says. Three of CUNA Mutual's 12 Employee Resource Groups are specifically geared toward women: Women of Distinction, Women's Leadership Network and Women in Technology.
Through direct actions, CUNA Mutual recognizes that a level playing field in the workplace is a necessity for the entire organization. "Our leaders are trained around implicit bias and how biases can impact hiring decisions, performance reviews and other 'people processes,'" Laurie says. "We seek to mitigate potential adverse impacts on underrepresented populations and to raise awareness to the importance of a diverse, equitable and inclusive employee base."
Pam Nesbitt, Denise Quade, Erica Weaver and Allison Aurit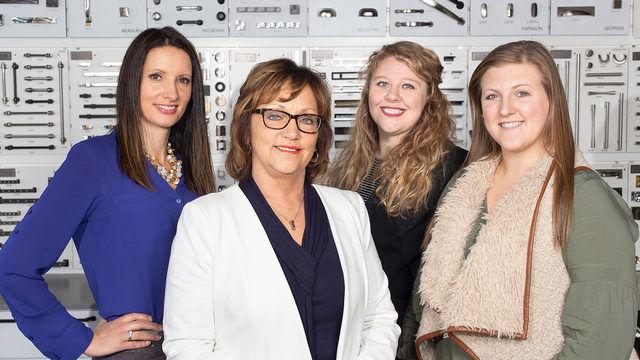 With 40 years of experience in kitchen and bath design, Denise Quade started Denise Quade Design in 2010, injecting her wealth of knowledge and experience in kitchen and bath design into her own company.
The close-knit team has stuck together, as seven years ago senior design coordinators Erica Weaver and Pam Nesbitt joined Denise to help grow the business. A former intern, Allison Aurit was hired on full-time five years ago.
A strong work ethic coupled with continued success has allowed for Denise and the team to expand, as they have recently doubled their showroom.
"With the many facets of an ongoing project, timelines and unexpected disruptions can be stressful," Denise says. "The team makes sure to keep things light, like having everyone bring their dog to work." They celebrate birthdays together with meals and a dessert most times homemade and cooked in their working kitchens.
With the collaboration of their four generations, expect to see current youthful, trendy, stylish and classic design.
Amanda Weisensel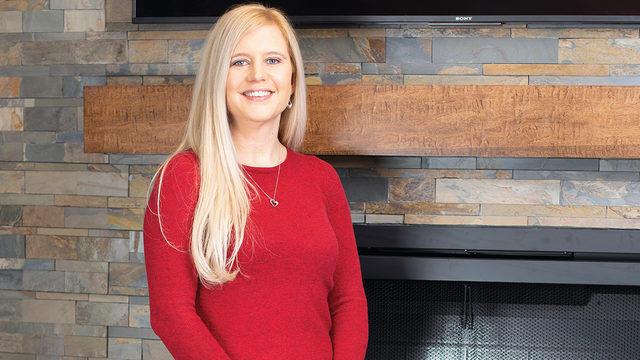 With a campus expansion nearly complete at Oakwood Village Prairie Ridge, Amanda Weisensel has stayed busy. Campus Executive Assistant by day, Amanda has helped select new furniture, paint and flooring for the enhanced Community Center while helping to prepare the campus to welcome new residents and employees to the Oakwood community.
Amanda has grown professionally by taking on a number of new opportunities since joining Oakwood in 2008. She appreciates the opportunity to collaborate with team members, engage directly with residents and be part of a growing, thriving community.
"It's really rewarding to see the construction start to wrap up, how beautiful the new apartments and common areas look," Amanda says. "It's exciting to prepare to welcome new residents and employees to the campus."
Oakwood Village Prairie Ridge continues to hire new team members, and is currently accepting reservations as it prepares to open new apartment homes and assisted living apartments this summer.
Brittany Ballweg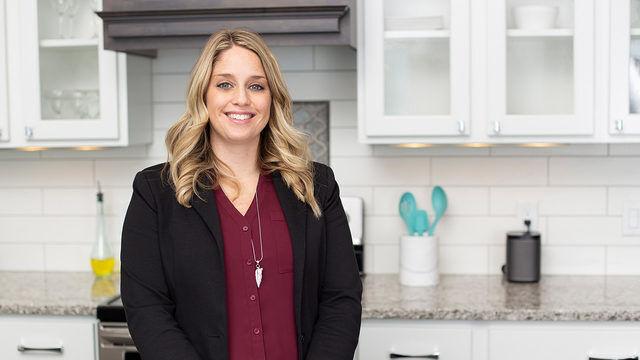 A local interior designer focused on residential home remodels and new construction, Brittany Ballweg dedicates her career to what matters most: family.
"My daughter also is a main inspiration," Brittany says. "I want to set an example that she can follow her dreams, feel empowered to do what she loves every day and can accomplish anything. My greatest satisfaction comes from being my daughter's role model."
What Brittany puts into work shows in the results of successful remodels. "The most rewarding part about my business is seeing a completed project , how much it enhances my client's lives and how beautiful the space has transformed."
Katie McKenzie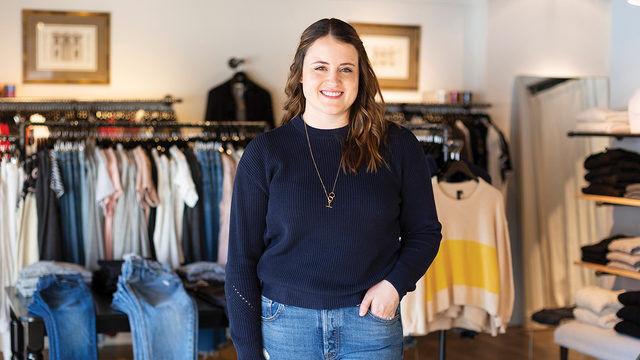 What started out as a love for clothes, Katie McKenzie dedicated her education to fashion, took her wealth of knowledge in the industry and put it into her own company.
Luceo (pronounced Loo-CHAY-oh) Boutique is a product of Katie's dedication to giving women what they deserve in a shopping experience.
"Women are strong and amazing creatures," Katie says. "Anytime a woman feels like a kid in a candy store here at Luceo, I give myself a pat on the back. Bottom line, Luceo is here to support women, and when customers lean in to that, that's about as rewarding as it gets."