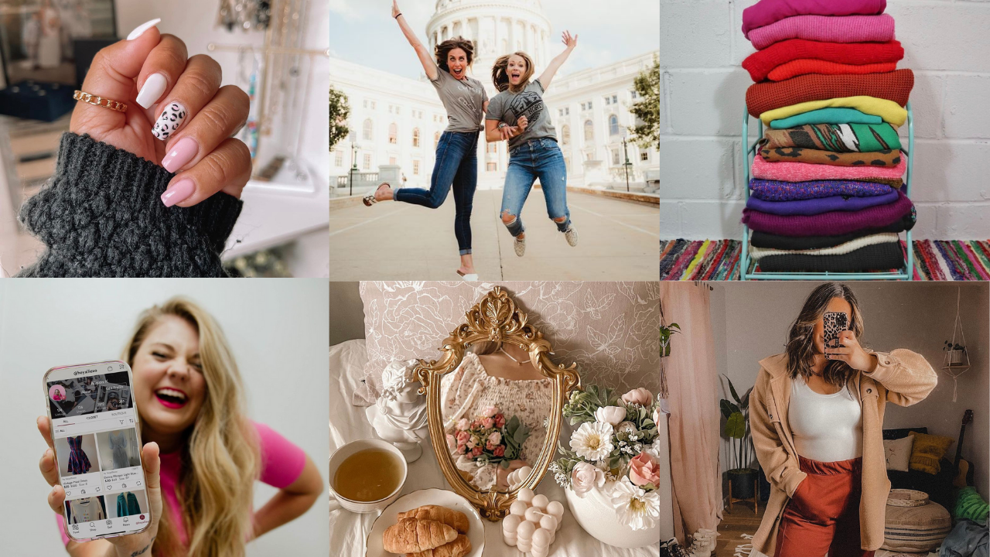 If you're seeking outfit inspiration, localize your feed with these Madison-based fashion and lifestyle Instagram accounts. Whether you need daily fit inspirations, can't figure out how to shop on a budget or are finally ready to plan your own private getaway, allow these pages to share their wisdom.
Hannah Rupp | The Outfit Repeater
@hannah_ruppcalls herself "The Outfit Repeater" and focuses on using thrifted clothes to create fun outfits and new, exciting styles.
 

View this profile on Instagram

 
Kelsie Kristine
@kelsiekristine gives followers inspiring and affordable beauty and fashion advice. You can also find travel tips and lifestyle hacks on her blogs.
 

View this profile on Instagram

 
Cierra Robin Blogs
@cierrarobinblogsshares beauty, home and fashion advice to all. This Wisconsin teacher shares hacks to living a better, affordable life and looking good while doing so.
 

View this profile on Instagram

 
Allie Kelley | Hey Allie
@heyallie.xo focuses on sustainable shopping and shares tips about how to maximize your thrifting. Followers can watch the videos on her YouTube channel for thrifting secrets and visit her blog to read more about her no-retail journey.
 

View this profile on Instagram

 
Ashley Marie Anderson | Style 608
@ashmarieanderson gives followers daily outfit inspiration and highlights affordable fashion finds. Through vlogs, photos and blog posts, she shares style and lifestyle tips.
 

View this profile on Instagram

 
Jasmine Maria
@thejasminemariais a beauty and lifestyle account that shares product recommendations and reviews. On her blog, followers can find seasonal fashion advice, travel tips and beauty product highlights.
 

View this profile on Instagram

 
Liz's Style Diary
@lizsstylediaryprovides followers with mid-size fashion inspiration and a romantic aesthetic. She also runs a local antique flower Etsy shop called "Hello Pretty Bouquet."  
 

View this profile on Instagram

 
Everyday Melissa & Katie
@everydaymandk offers everything from fashion to food advice. Led by two friends, the page provides fashion help, recipes, fashion favorites, tips for foodies and other lifestyle hacks like navigating relationships or the best ways to travel.
 

View this profile on Instagram

 
Ageless Style
@agelessstyleshares "casual petite outfits" and is based in both Madison and Scottsdale, Arizona.  She offers lifestyle advice and comments on broad fashion trends when sharing her daily outfits.
 

View this profile on Instagram

 
Balkanina
@balkaninaoffers mid-size fashion inspiration and also focuses on motherhood, home decor and how to live a simple, happy life.
Gaonou | The Glamour Pursuit
@theglamourpursuit keeps a digital diary of outfits and live with a blend of beauty, fashion and aesthetics. 
 

View this profile on Instagram