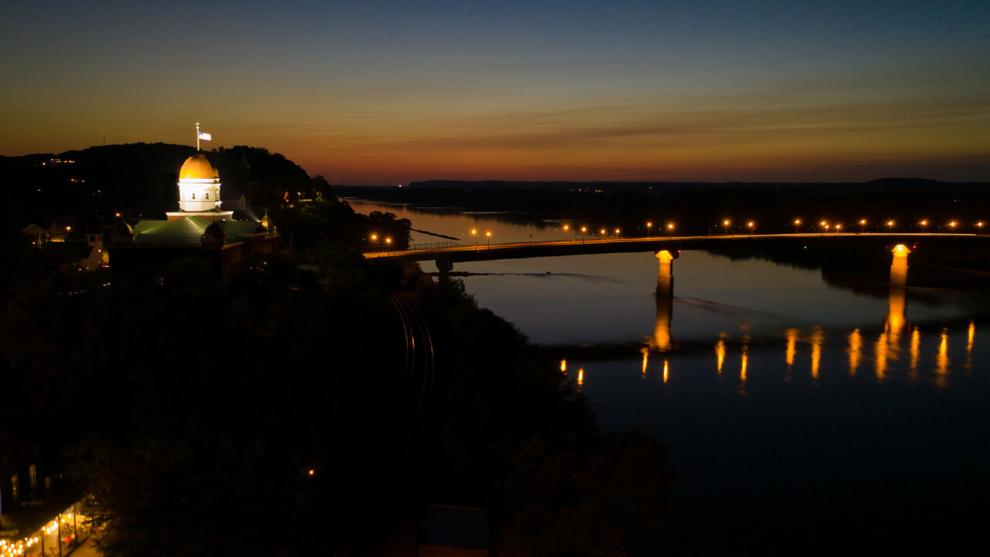 About the Area: Hermann is nestled in the middle of Missouri's wine country, approximately an hour and a half west of St. Louis. The area is steeped in German heritage, as early visitors thought it resembled the Rhine Valley and decided to build the city along the Missouri River in the 1800s.
What to Do: With numerous wineries and tasting rooms in the area, wine is the main attraction for visitors. Some options include G. Husmann Wine Co., Hermannhof Winery and Adam Puchta Winery, which is the oldest continuous family farm winery in the U.S. The area is also home to Stone Hill Winery, Missouri's oldest and most awarded winery. Stone Hill was established in 1847 and, after growing into the second-largest winery in the U.S., once shipped 1.25 million gallons of wine per year. There are also six wine and food pairing events every year.
Where to Stay: You'll find a lot of single cottage rentals and small bed-and-breakfasts in Hermann. The White House Hotel is a historical option, built in 1868. Even if you don't stay, it's possible to tour the space to learn about the history of each room. Modern vacationers will love the Vinchester Inn, a newly renovated hotel owned by three sisters.
Where to Eat: Wisconsinites will feel at home at the Hermann Wurst Haus, which offers 62 varieties of brats and German sausages. The business also offers sausage-making classes taught by an award-winning wurstmeister. For more German cuisine, visit the Concert Hall and Barrel, the oldest continually operating tavern west of the Mississippi River — it has been open since 1878. You can also eat in a historic wine cellar at Alpenhorn Gasthaus & Kitchen.
Must-See Event: With all the German influence, it should come as no surprise that Oktoberfest is a time-honored Hermann tradition on October weekends. It's also a great month to see the fall colors in Missouri.