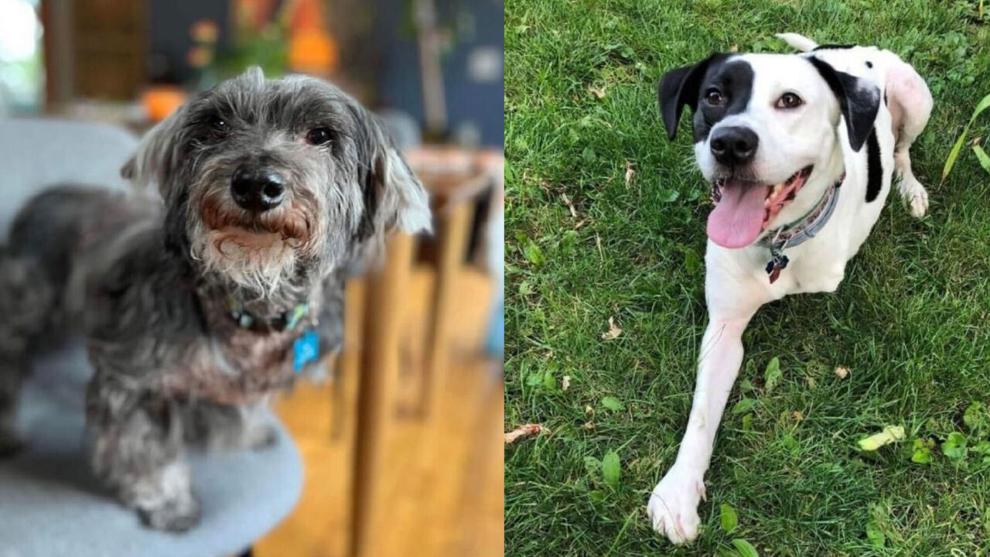 Foster-based rescues help get animals out of shelters, and they allow organizations to learn more about an animal's personality and needs in order to better match them with their forever homes.
Albert's Dog Lounge Rescue, a Whitewater-based, volunteer-run dog rescue service, moved from what's called "off-the-truck" adoptions — where animals are sometimes matched for adoption before they've arrived in Wisconsin from transport — to a foster home-first model. Now all of Albert's dogs go to a foster home in Wisconsin before adoption.
"What's more important to us is having really great information on each dog, because we're taking these dogs and we're putting them into foster homes that have other dogs and children and cats and maybe other furry critters," says Lindsey Decker, Albert's vice president.
Albert's saves about 500 dogs annually, and the all-breed rescue works with 60 foster homes. Decker says they are always looking for more foster families.
"This is a great way for people to participate in saving animals that are at risk of being euthanized while also helping them to go on and be adopted," she says, adding that the rescue organization covers all costs for fosters, including veterinary care, food and necessary gear. "It's a very short-term commitment if you aren't ready for your own pet yet. There are so many things you can feel out through fostering, and you're really bridging the gap, literally, between certain euthanasia and a forever home."
Lauren Brinkman, executive director of Underdog Pet Rescue, says her Madison-based animal rescue saw the biggest jump in foster home volunteers during the height of the COVID-19 pandemic, and they've been able to retain most of them.
"We found that we went from about 200 foster homes to about 300 foster homes within a very short period of time," she says. "It's because people were home, they were working remotely or they were laid off from work and they either wanted to foster or adopt. Our biggest trouble was actually the infrastructure of making sure we could support that many volunteers and adopters."
---
Did you know?
Most dogs that are transported and rescued in Madison come from Southern states. Wisconsin has lower euthanasia rates than many Southern states and is committed to sterilizing animals.
The South's stray overpopulation and overcrowded facilities have led many Wisconsin rescue organizations to transport dogs and find them forever homes in the Midwest.
"The pet culture is different in Southern states," says Lindsey Decker, vice president of Albert's Dog Lounge Rescue and owner of DogMa Home Boarding & Hiking. Albert's rescues the majority of its dogs from Tennessee.
"Pets are viewed more as property and less as companion animals," Decker says. "Similarly, there are so many rural areas that the access to veterinary care is limited. Or it is not convenient. And because of that, people are not getting their pets spayed and neutered. They are not getting their pets vaccinated. So you're seeing all these, for instance, heartworm-positive dogs. Or just litter after litter after litter of pups."
Fort Atkinson-based Paddy's Paws rescues dogs from Houston, Texas. Underdog Pet Rescue in Madison partners with rural, low-income U.S. communities that lack resources to re-home animals. In 2021, Underdog transported 697 dogs from Alabama, 544 from Tennessee and 274 from Oklahoma.
Find other rescues in the area here.