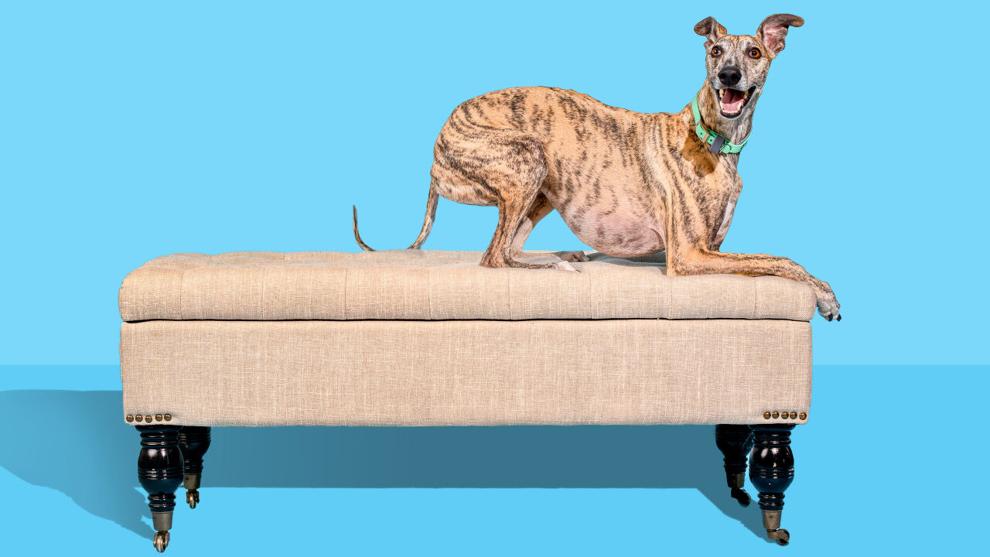 Back in March, Madison Magazine hosted Madison's Cutest Pets Search to find the area's most fetching pets. We didn't expect to get 370 entries, and it was nearly an impossible task to choose winners. We editors cried from cuteness. We laughed at the silly faces. We obsessed over bow tie-clad Frenchies, smiley terriers, curious kittens, spiky hedgehogs and even an axolotl. Top awards aside, we concluded that every one of the entries could have been a winner, and browsing this cross-section of pets gives us confidence to say: The Madison area officially has some of the cutest pets around.
Overall Winner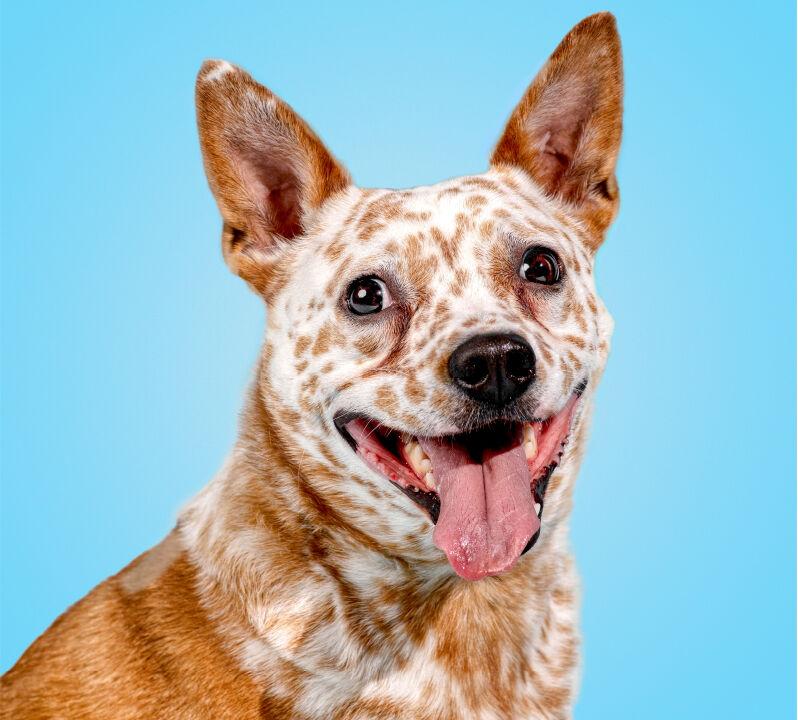 Toggle | Madison
Out of 370 total entries, the orange-and-white-speckled Toggle, a 3-year-old red heeler/Boston terrier mix, was our editors' unanimous choice for the overall winner of Madison's Cutest Pets Search. Toggle was rescued six months before the pandemic by Lynnea Nielsen, husband Brian Gassman and their son, Leif. "During all the long months of lockdown, not going into each other's homes and following safety guidelines, Toggle became the lifeline for my family and our pod," says Nielsen.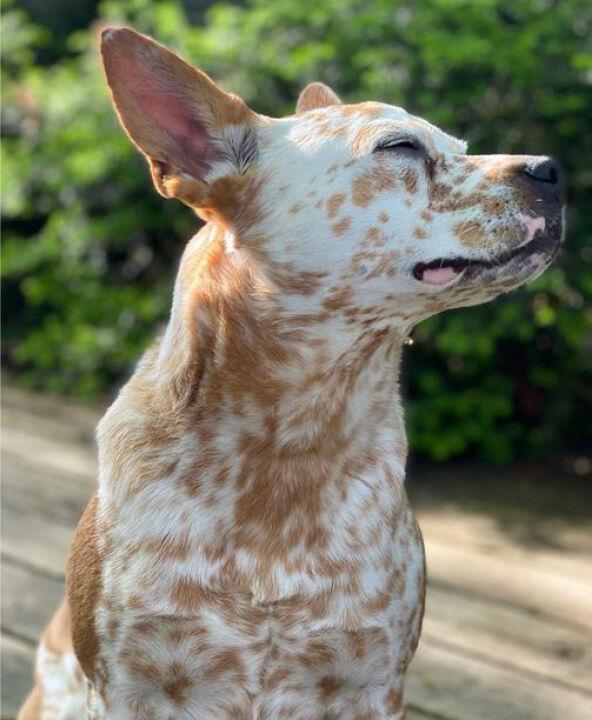 During that time, Nielsen's parents moved to an assisted living facility near her home, as her dad's health was declining due to Parkinson's disease. "Once the lockdown came and I could no longer visit them, I would walk Toggle to their building," she says. "Their neighbors in the assisted living home would also come to their windows to see Toggle down in the parking lot, and to wave and call down to him." Toggle also helped Nielsen heal from her extreme fear of dogs after two traumatic events as a child. "I now feel confident and calm around other dogs, where I used to experience panic," she says. "Toggle is smart, goofy, gleeful and believes that all 40 pounds of him belong on a lap."
Runners-Up
Groot | Madison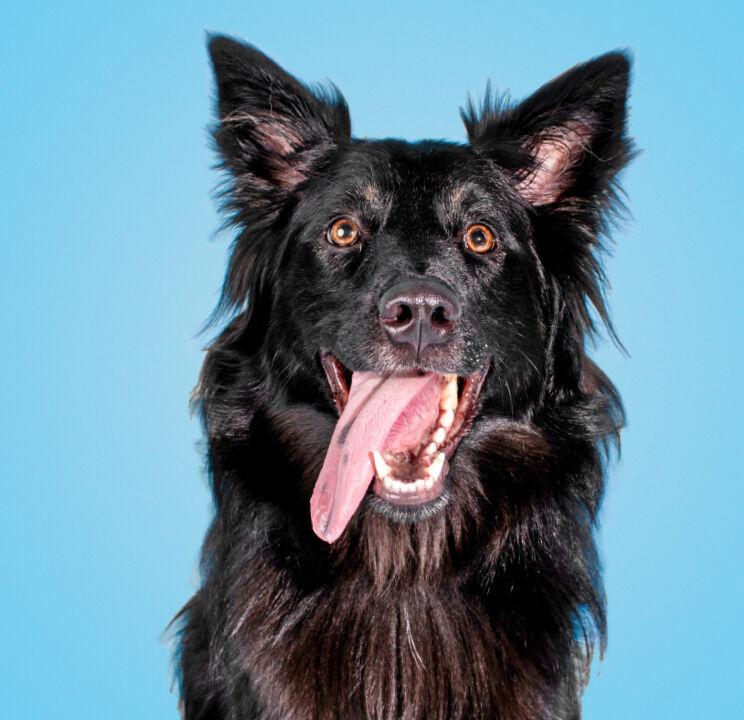 This 1-year-old mini Australian shepherd/Great Pyrenees got our attention with his submitted photo, which looked to us like a first-day-of-school moment with his ears flattened back and an earnest stare. After meeting him in person, we still give Groot an A+, extra credit and special recognition as student of the year.
Walter and Otie | Madison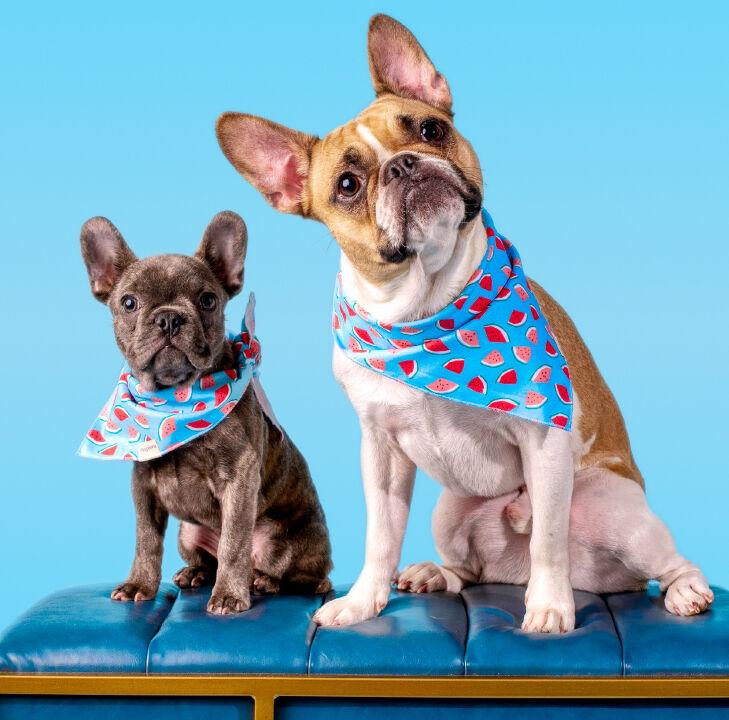 This French bulldog pair looks like they deserve their own cartoon show. Otie is the older of the two but is still a spritely young'un at the tender age of 1, while Walter is 7 months old and still growing. Owners Olivia Brown and Collin Simler say they live for breakfast, dinner and "good boy snacks" when they're not wrestling or snuggling each other. "Otie is a high energy Frenchie that enjoys his daily zoomies session around the apartment," Brown says. "Walter is a little lover that is known for his signature Frenchie kisses."
Lord Flopsy | Madison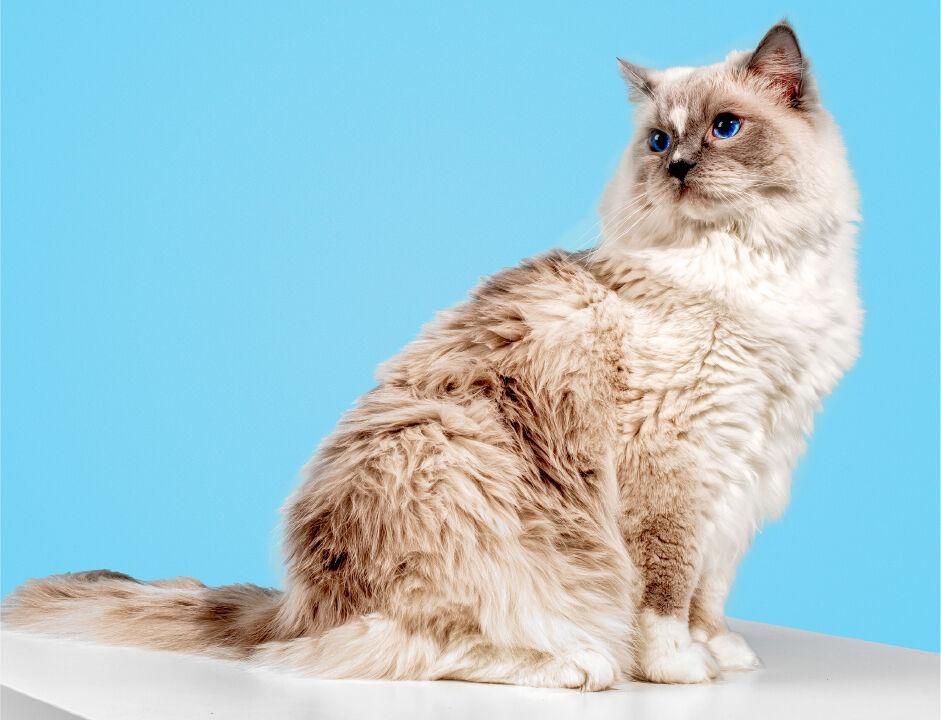 Lord Flopsy, who we can only guess descends from a most noble (and adorable) lineage, is a sight to behold. The snow-white fur. The brown ears, hourglass nose markings and vivid blue eyes. The kind smile. His owner describes this 1-year-old rag doll as "the softest, fluffiest and flopsiest kitten ever," and we concur.
Snickers, Hershey, Kit Kat | Waunakee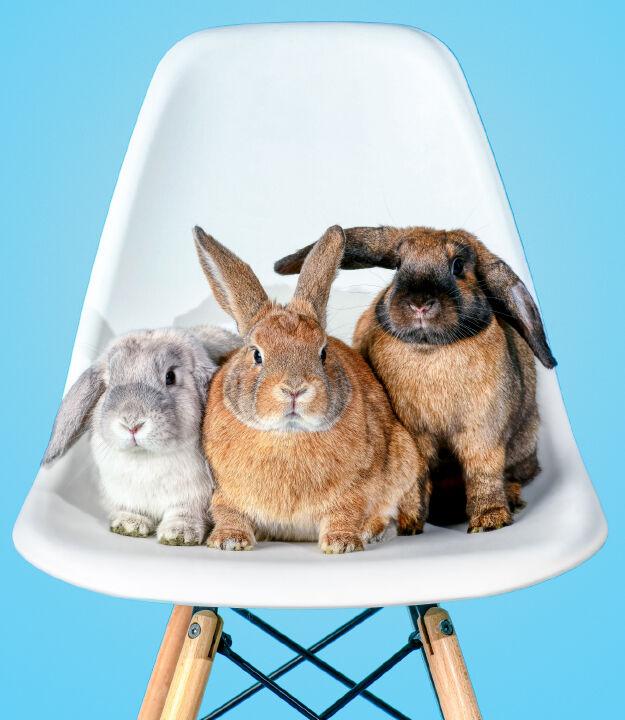 Snickers (white), Hershey (tan) and Kit Kat (brown) are 7-month-old mini lops rescued from the Sauk County Humane Society. They've hopped right into our hearts. Might be the best trio since Destiny's Child. (Don't DM us, especially if you're the Jonas Brothers.)
Kona | McFarland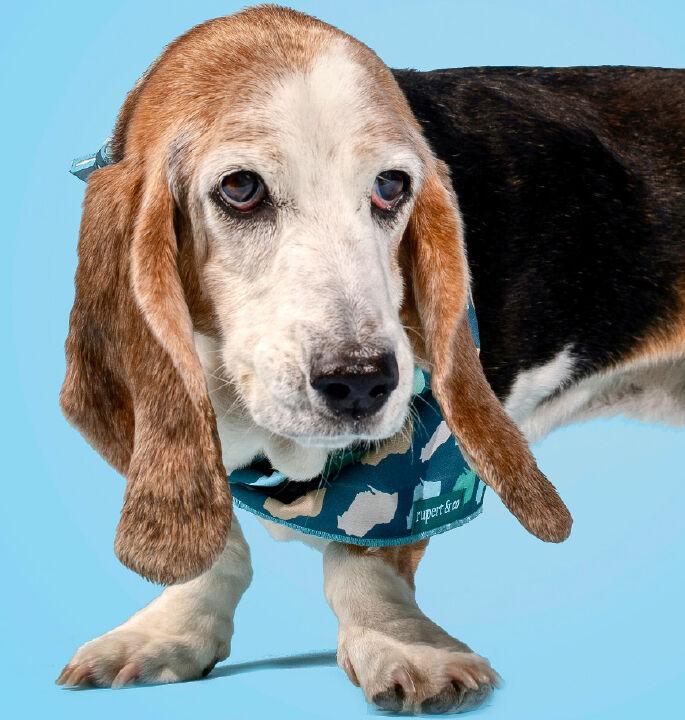 The cuteness factor instantly jumps off the charts when a dog's ears are long enough to be a tripping hazard. That's the case with Kona, the basset hound who still loves a good frolic around the yard even though she's 12 years old, give or take.
Arlo | Madison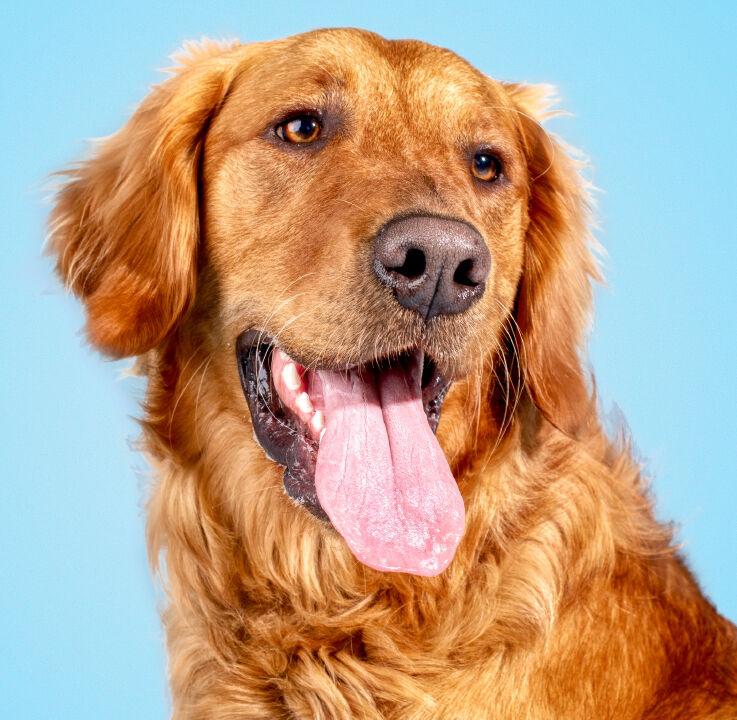 As if this playful 18-month-old golden retriever wasn't already the cutest pup on Williamson Street, he's also a registered emotional support animal. Plans for future training mean Arlo might grow up to be a certified therapy dog.
Grumpus | Middleton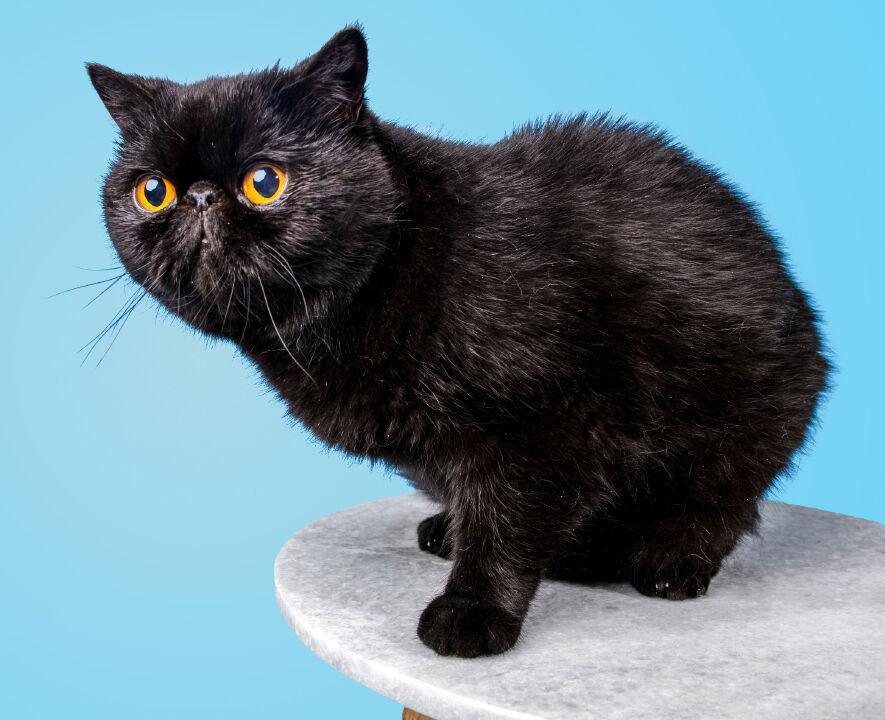 Some might say Grumpus has a face only a mother could love, but we strongly disagree. With his glowing orange eyes, this very friendly exotic shorthair has a one-of-a-kind look. "Grumpus is more tiny alien than cat," says Jason Dill, who co-parents Grumpus with his wife, Maeve Makielski. "We have lived together for 10 years and we still don't believe he is real at times." Dill says they also have two Cavalier King Charles dogs, and everyone gets along.
Phillip Edward Hoisington | Madison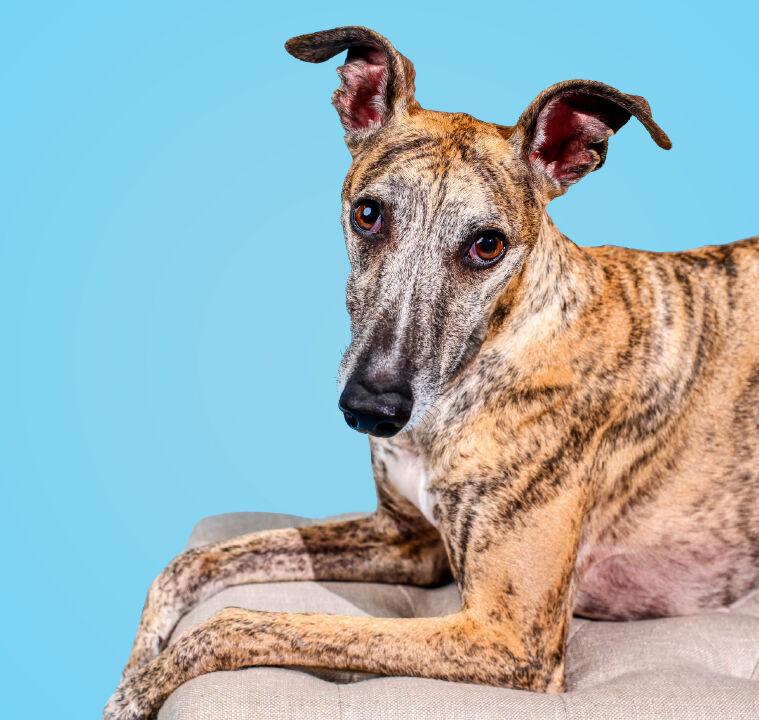 This 5-year-old whippet is the perfect gentleman, says owner Sam Hoisington. "Twice attacked by others, he has never fought back — a true pacifist to the core," Hoisington says. "He is an angel on earth." If you leave food on the counter, he won't make a move to steal it. "This is because he desires to be good," Hoisington says. He's fancy on top of it, and often crosses his legs when striking a pose for the camera.
Gracie | Madison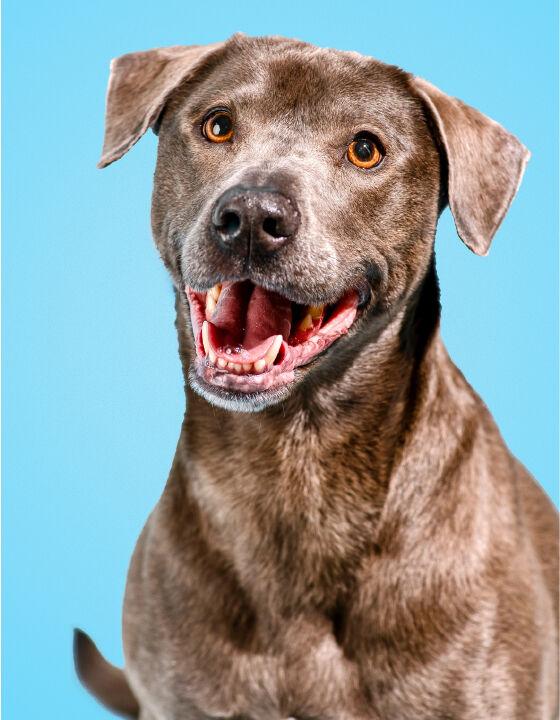 This 7-year-old pit bull Labrador mix is a Southern sweetheart who's acclimating to Midwestern life. Her parents, Matthew Tufto and Kaleena Eck, were volunteering for three local shelters and made a pact they would foster for at least a year before "failing" (which means adopting a foster dog). In March 2021, they adopted Gracie "the foster fail," who is shy but very affectionate with her owners. "Another thing that made Gracie stand out is how beautiful of a dog she is," says Tufto. "She has a beautiful gray/silver coat and the cutest bald spot on the top of her head, just like the bear from 'The Great Outdoors.' "
Purchase Madison Magazine's Pet Issue here.
Honorable Mentions

It was torturous narrowing hundreds of entries down to a Top 10. So we've chosen a few honorable mentions!
Click here to see the full Pets Yearbook!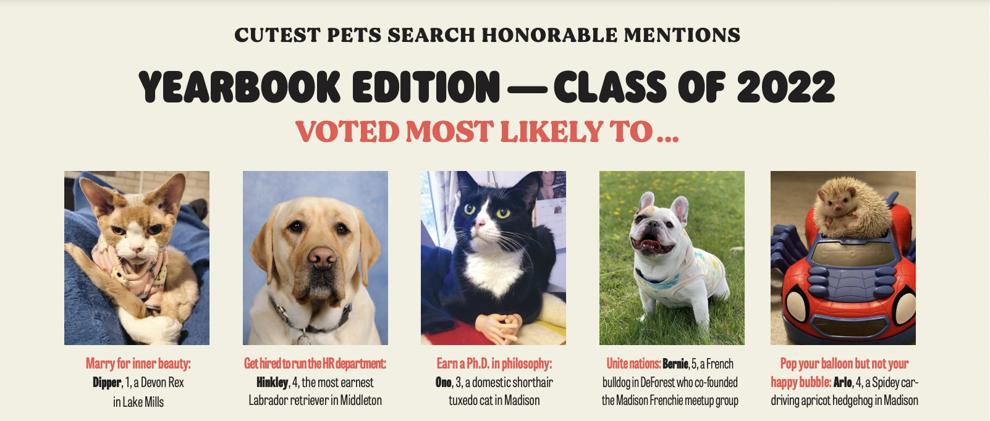 Swipe Right
If the animal kingdom had a dating app, here's what our editors think these six might put on their profiles.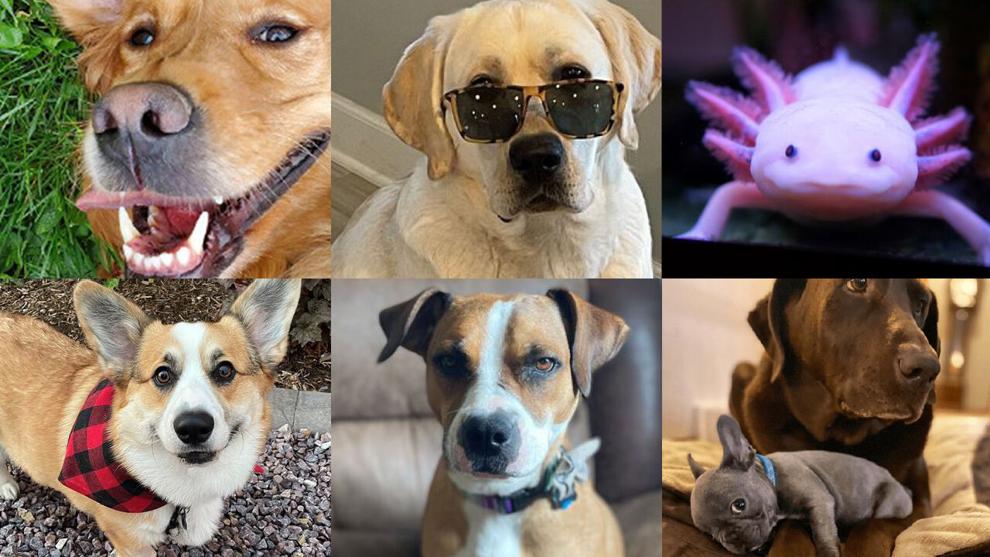 The Flirt
Peaches the golden retriever, 6, Madison
Likes: Frolicking in the clover, being the best girl
Dislikes: Grumps at the dog park
The Smooth Operator
Bucky the yellow Labrador, 13 months, Windsor
Likes: Beach babes and brewskis, bruh
Dislikes: Buzzkills
The Gamer
Waddles the axolotl, 18 months, Sun Prairie
Likes: Dungeons & Dragons, obscure fantasy literary trivia
Dislikes: Breathing outside of water
The Eager Beaver
Stanley the Pembroke Welsh corgi, 2, Fitchburg
Likes: Caramel lattes, shiny things
Dislikes: Rules
The Survivor
Chloe the boxer rescue, 2, Madison via Alabama
Likes: Long walks in the park, soulful stares
Dislikes: People who abandon pregnant dogs
The Package Deal
Finnley the chocolate Labrador, 9, Sun Prairie
Likes: Beans, Finnley's 1-year-old French bulldog bestie
Dislikes: Any partner who can't handle Beans tagging along -MG
Comeback Kids
So many of the submitted pets are rescues or survivors with triumphant stories of overcoming sad situations.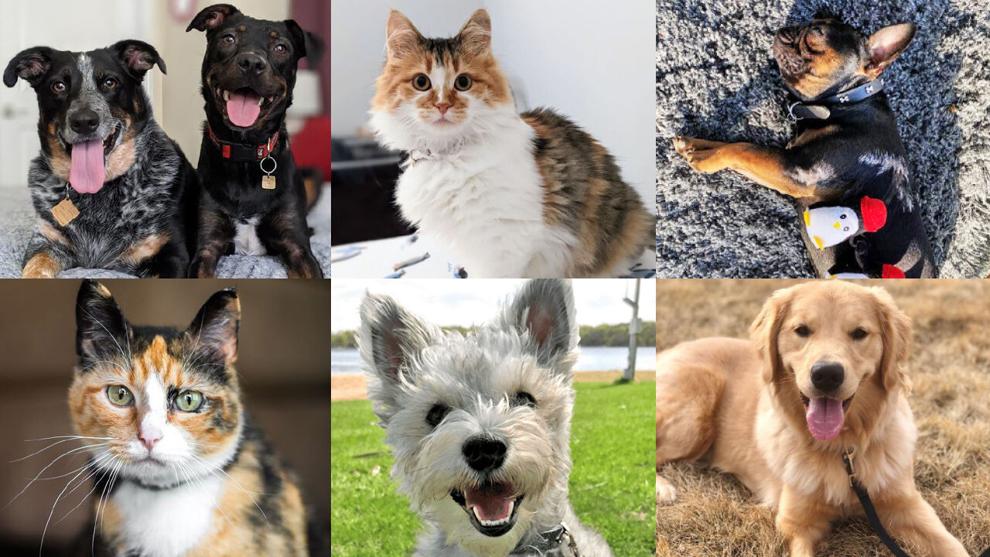 Rescued blue heeler mixes Surly, 7, and Charles, 3, have endured struggles with anxiety, Lyme disease, elbow surgery and allergies. Their adoptive family reports that both boys are now thriving in their McFarland home. Louise the 10-month-old domestic longhair cat is also navigating life with three legs after getting injured as a 4-week-old stray kitten. Olive the 2-year-old French bulldog was burned as a puppy when her breeder left a heat pad on her body, causing permanent scars and hairless patches. Her rescue family helps her cope by accessorizing with cute penguins. Abigail the 9-year-old tortoiseshell cat was found abandoned in the trash with her kittens six years ago. Now she demonstrates her gratitude to her new family in Oregon with constant purrs and snuggles. Ollie the 5-year-old schnauzer mix arrived at the rescue with a shattered hip. After major surgery, he's smiling in a new forever home with a loving family in Madison. Disney the 1-year-old golden retriever was born with her umbilical cord wrapped around her front paw, prompting her to tackle life on three legs with spunk and panache.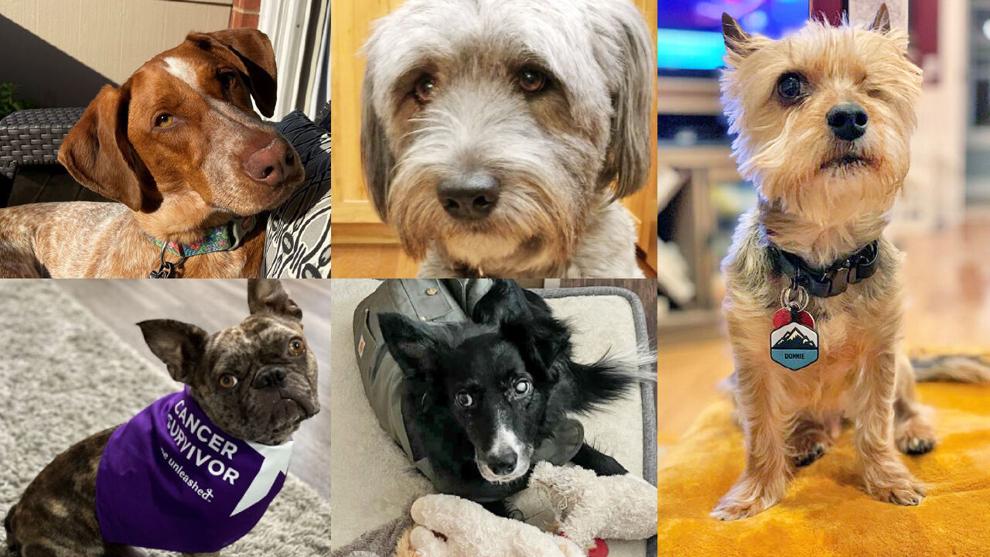 Winnie, a 2-year-old coonhound and cattle dog mix, is a double rescue. After her first adoptive home didn't work out, Winnie found a second forever home in the Bassett District with a new mom who had just lost her old dog the same day. Bailey the 2-year-old all-American mutt was a worm-riddled, fur-matted, underweight stray who was found by a group of children in northern Wisconsin. She was held for two weeks at the local police department, but no one came forward to claim her. She has since been adopted by a grateful owner in Marshall who nursed her back to health and trained her into a wonderful companion. Next, Bailey hopes to become a therapy dog. Donnie the 3-year-old Yorkshire terrier in Madison might be missing an eye, but he's still a charmer with that wink. Dude the 3-year-old French bulldog's cancer is unfortunately back, but he is still winning hearts and minds around his Madison neighborhood, where he is known as the "mayor." Marcel the 11-year-old border collie rescue is blind due to a genetic disorder, but that doesn't stop him from herding his siblings (and occasionally running into walls, according to his Cross Plains family). -MG
Internet Famous
These pets are so photogenic and affable, they have their own social media accounts.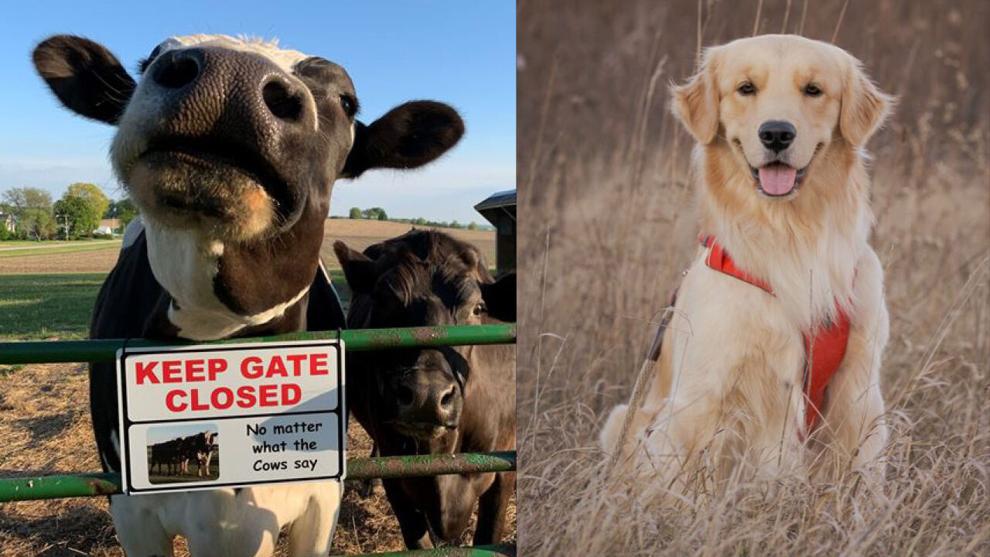 Buddy and JJ
TikTok: @BuddyandJJsBigAdventures
Buddy is an 8-year-old Holstein steer and JJ is a 5-year-old Jersey steer. Both have been raised like pets in Cottage Grove, and Buddy has even starred in a yet-to-be-released movie. "Buddy and JJ's Big Adventures" also has its own Facebook page, and one of their TikTok videos racked up 12.3 million views.
Remi
Instagram: @hello_it_remi, @madisongoldens
Remi the 3-year-old golden retriever is so photogenic and social that he runs not one, but two Instagram accounts. @hello_it_remi is the near-east-sider's personal account, and @madisongoldens is a Madison-area golden retriever meetup group for expanding his social circle.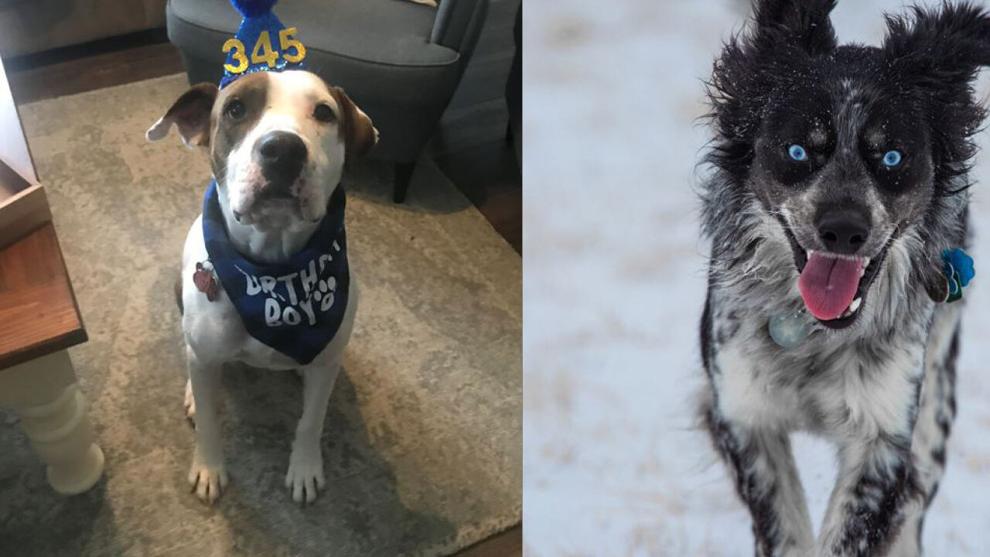 Porter
Original rescuer's TikTok: @streetlifetothesweetlife
Before Porter the Texas-born mixed terrier was adopted by his Madison family, he'd been shot with a BB gun, hit by a car and possibly thrown down some stairs. Back then he was called Boomer and his original rescuer in Houston posted a TikTok video that went viral and even landed him on "The Kelly Clarkson Show."
Freddie Mercury
Instagram: @FreddieMercurytheRescueDog
After 5-year-old Freddie Mercury's new parents rescued the Siberian husky mix from Alabama, they were so charmed by his quirky, emotive personality, photogenic smile and piercing blue eyes that they helped him start his own Instagram account, calling him "the most photogenic dog in the world." -MG
Pint-Sized Cuties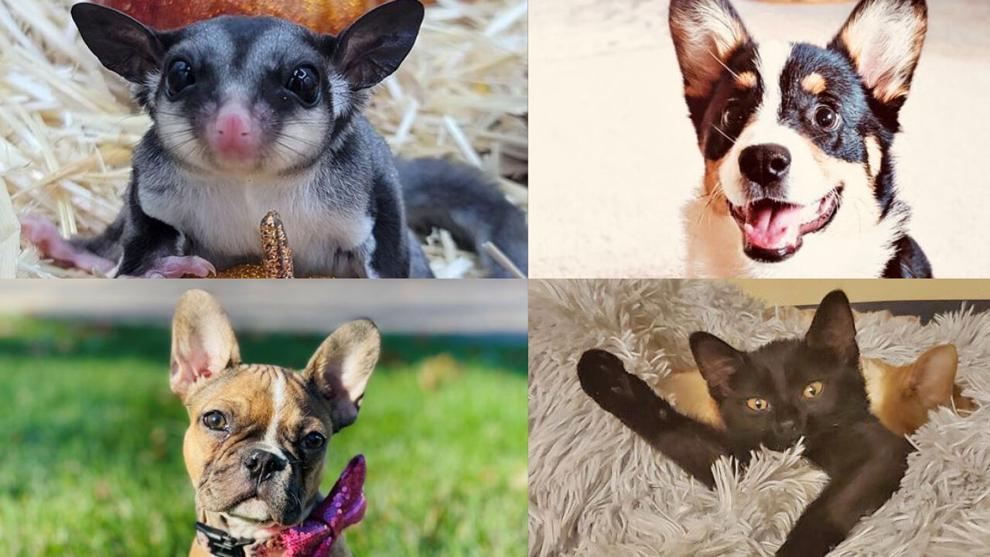 Vincent, a sugar glider from Stoughton, is so itty bitty that the pumpkin is almost bigger than he is, which only makes him cuter. Luci, a 6-month-old black kitten from Oregon, says hi from behind a cozy blanket. At 11 months, Meekah, a Frenchton (Boston terrier and French bulldog mix), has tugged at our heartstrings. Meekah's owner says, "How could you say no to that face?!" Corgis are already small dogs, but when you gaze into the eyes of Dolly, a 1-year-old Pembroke Welsh corgi puppy, you'll want to quit your 9-to-5 to cuddle her all day. -MI
Bad Dog Club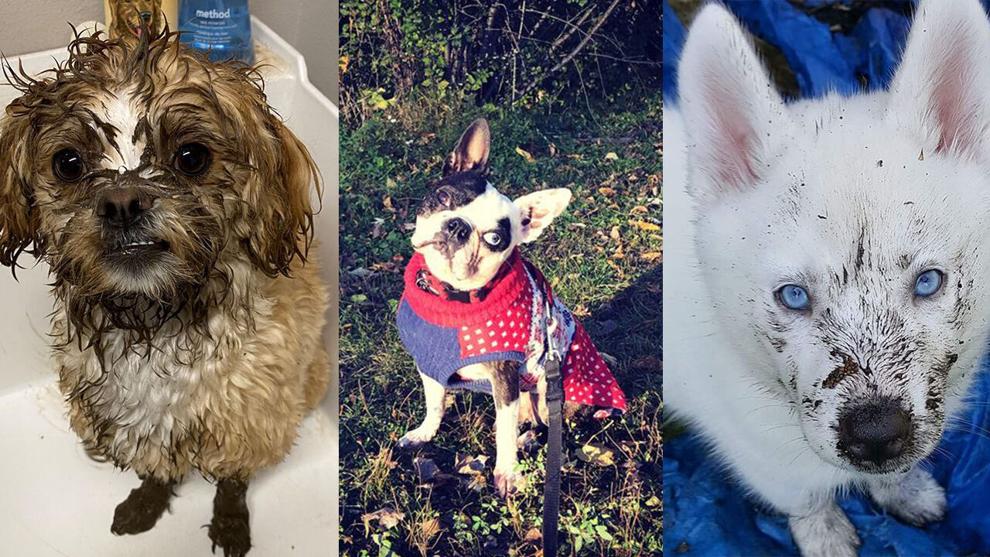 These three are in the Bad Dog Club, but that doesn't mean they're not very good pups. How do they look so cute even when they're getting into trouble? Lucy, a 2-year-old bichon frisé/Shih Tzu/poodle mix, and Luna, a 5-year-old Siberian husky, both from Madison, look like they enjoy long days at the mud puddle spa. And then there's Dr. Henry Jones Jr., a 7-year-old Boston terrier whose mischievous look matches his personality. "He's a bit of a thief," says Jessica Eisenmenger, who along with her husband, Jason, owns the good doctor. "He steals everything, including your heart." –AB
Dogs About Town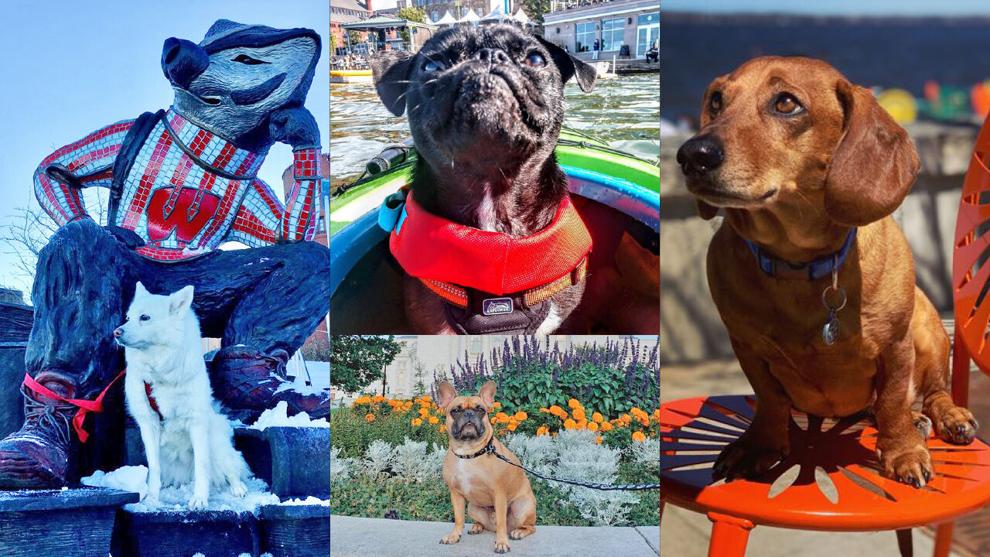 These four love to see and be seen at some of Madison's most recognizable spots. American Eskimo dog Lucky, 16, is best buds with Bucky at Alumni Park. Windigo, 3, is a pug mix from Sun Prairie who may or may not have mixed feelings about kayaking on Lake Mendota. Oskar, 11, the downtown dachshund, loves hanging at the Union Terrace, and the Capitol building makes a perfect Instagram photo background for Albert, 3, the French bulldog from Madison. –AB
Sun Worshippers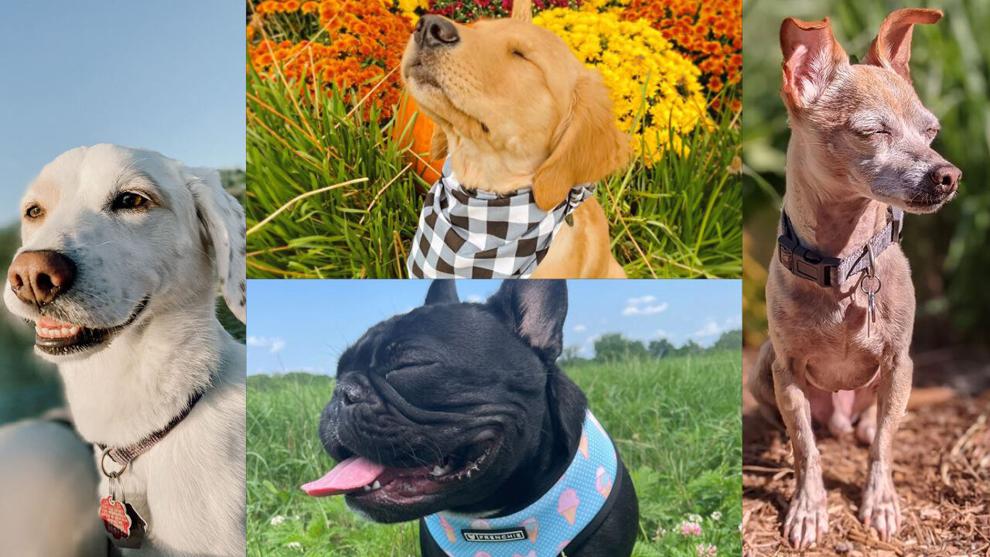 It's all fun in the sun for these four pups. Don't you wish you could be cruising on a boat snuggled next to whippet-setter mix Bailey Rice? It makes sense that a golden retriever named Summer would look glorious soaking up the rays, especially when wearing a stylish bandana. Kingston's owner says the Chihuahua mix is an "avid sun worshipper and champion snuggler" — and he's definitely looking Zen in this snapshot. And we're all screaming for ice cream as French bulldog Levee rocks a harness printed with a warm-weather sweet treat. –MI
Purchase Madison Magazine's Pet Issue here.