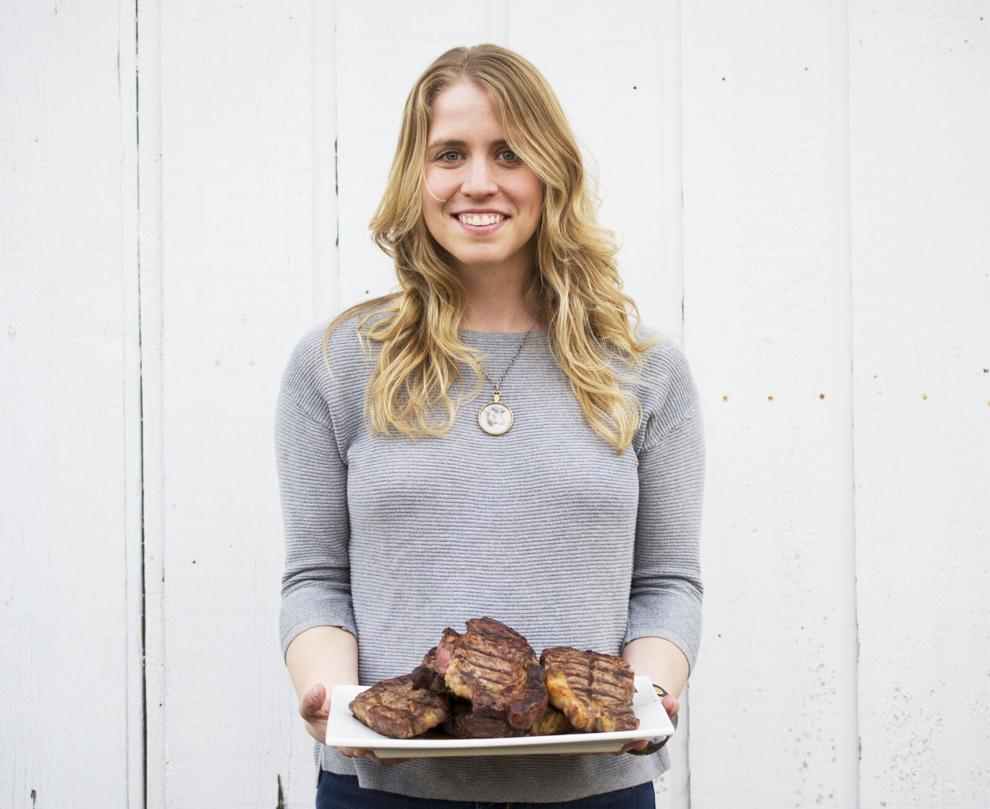 When you first turn into the long, gravel driveway of Homestead Wisconsin, you'll notice all of the livestock. Brit McCoy's valley-enclosed, sun-drenched farm in Belleville radiates passion for quality and has a family feel. Her farm has become an integral part of Dane County's farming community.
McCoy started Homestead Wisconsin — a farm that raises beef and lamb — three years ago in Belleville to connect the community with the source of their meat. Growing up, McCoy had always wanted to farm, but it wasn't until a college course that she developed her personal mission to find a better way to produce the meat she ate and served to others.
"I know other people feel disconnected from their meat. There's a lot of questions around labels and [the] ethics of how we raise our livestock [and] how livestock are processed," McCoy says. "I just wanted to feel good about what I was eating and then provide an opportunity for my local community to feel good about eating meat as well."
The business is family-owned, with McCoy running most of the day-to-day operations — bookkeeping, tracking inventory and supply orders, overseeing on-farm harvests, making hay and feeding livestock. Then her husband and parents, who live on the farm, help as needed. McCoy's average day varies, but is never boring. Recently, the couple had a baby who is "not actively participating at this time," McCoy laughs.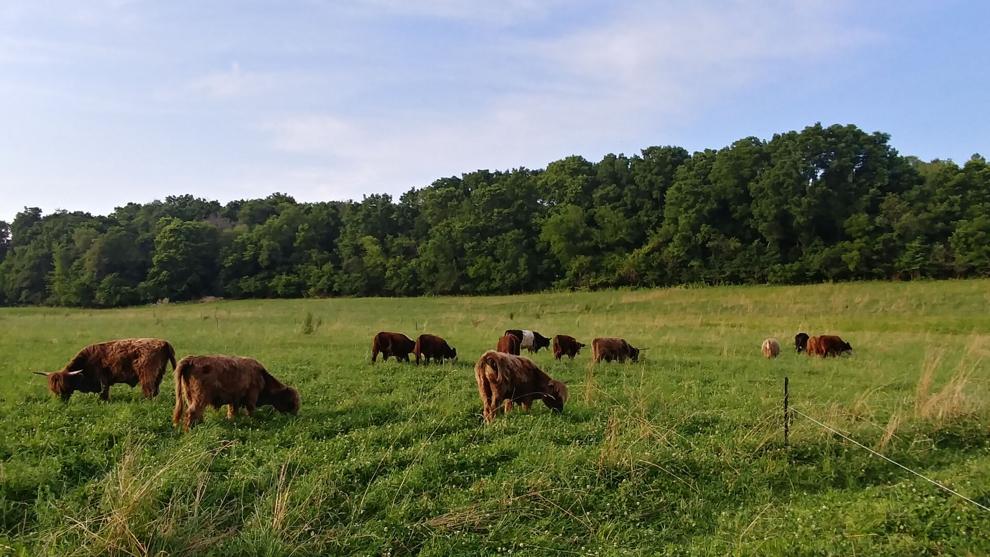 She and her husband started Homestead Wisconsin on a small scale producing beef and has since expanded to include lamb, a delivery service, floral arrangements and a flower bar. "Once we started, I just kind of fell in love with doing it and raising the livestock," McCoy says.
During COVID-19, Homestead Wisconsin continues to deliver products, but is not currently taking new customers. McCoy launched a pound for pound beef drive in March to feed those in need in the Oregon and Belleville School District.
As they had a freezer full of beef, Homestead Wisconsin was aiming to empty the freezer to help the community. For every pound of meat they sold, they donated a pound. In three days, they were able to donate 258 pounds of beef.
On the Farm
A big part of erasing the disconnect surrounding food labels is ensuring the health and well-being of their cows and sheep — something McCoy takes very seriously and puts a great deal of care into.
"You don't really know your food until you know the farmer that raised it," McCoy says. "So my ultimate goal is to make that connection with the Madison community."
Homestead Wisconsin has a grass-fed, grass-finished and pasture-raised label. McCoy says "grass-fed" refers to any livestock that was raised at one point of its life on grass. The next step in the equation is grass-finished, meaning that "100% of the life from birth to finished product is completely grass-fed," McCoy says.
Grocery store labels can be confusing for consumers and may not tell the whole story, she says. "Just because it says grass-fed [in the grocery store], doesn't mean that it was raised 100% on forages," She says. "Grass-finished and grass-fed together does. We do all of the above."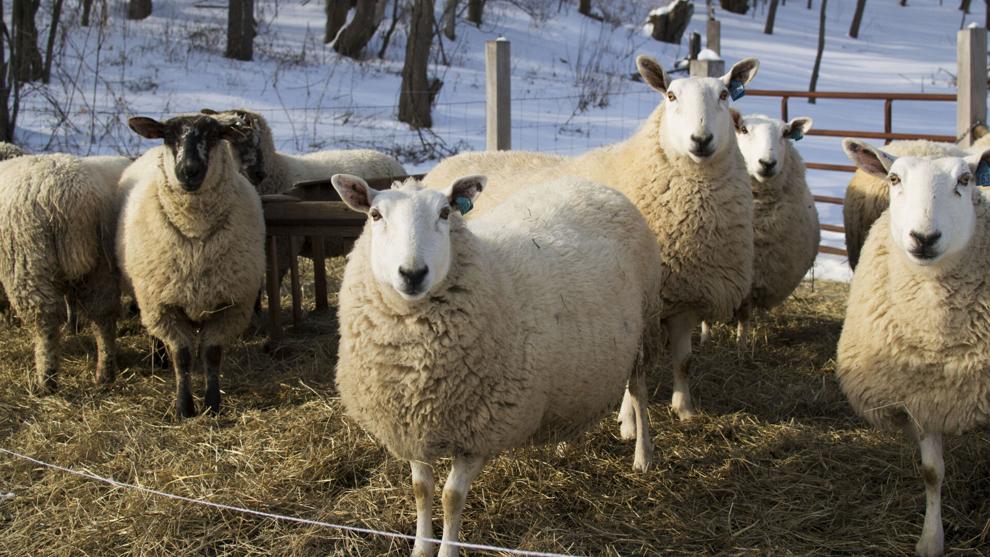 Because the cattle stay out on pastures all summer instead of in a feed lot, moving them is what keeps McCoy the busiest. She uses rotational grazing, which permits the cows and sheep to have daily access to new forage every afternoon. For the safety of the sheep, McCoy also walks the sheep home every night.
"We have a lot of coyotes here, so our sheep never spend a night in the pasture," McCoy says. "They know the routine quite well, so usually I can just walk up to the pasture at dusk and they run happily home."
All of the calves on McCoy's farm were purchased from vetted local farmers who treat cattle to her own standards. Initially, only beef was offered, but lamb was brought into the equation last year. "Both of [cattle and lamb] work really well on a pasture/grass-fed system, so lamb was an easy addition," McCoy says. McCoy cares for the sheep for their entire life cycle, doing all the breeding and raising of the lambs.
All of the butchering is done on the farm through a mobile slaughter facility. "We're really happy to be able to process all of our animals on the farm," McCoy says. "I've been grateful to have that to try to finish our animals in the most humane manner possible."
Straight to Your Doorstep
One of Homestead Wisconsin's main appeals is its delivery service, which started because of McCoy's desire to strengthen the connection between consumer and farmer.
"Like many consumers, [I am] busy, so I wanted to [make] buying from a farm and knowing your food an easier connection," McCoy says.
McCoy says that Madison residents are often thoughtful consumers who want to know where their food comes from. Not everyone has time to go to a farmers' market, so she says the delivery service is an excellent way for people to get all of their available cuts delivered right to their doorsteps. McCoy hand-delivers the meat once a week within a 30-mile radius. Most of the Madison area and outlying suburbs including Fitchburg, Verona, Mount Horeb and New Glarus qualify for the service.
The heart of Homestead Wisconsin is creating a sense of community and spreading awareness about meat production.
"I am thankful for such a supportive community that believes in small farms," McCoy says. "Without people that believe in knowing their farmer, farms like mine couldn't exist."