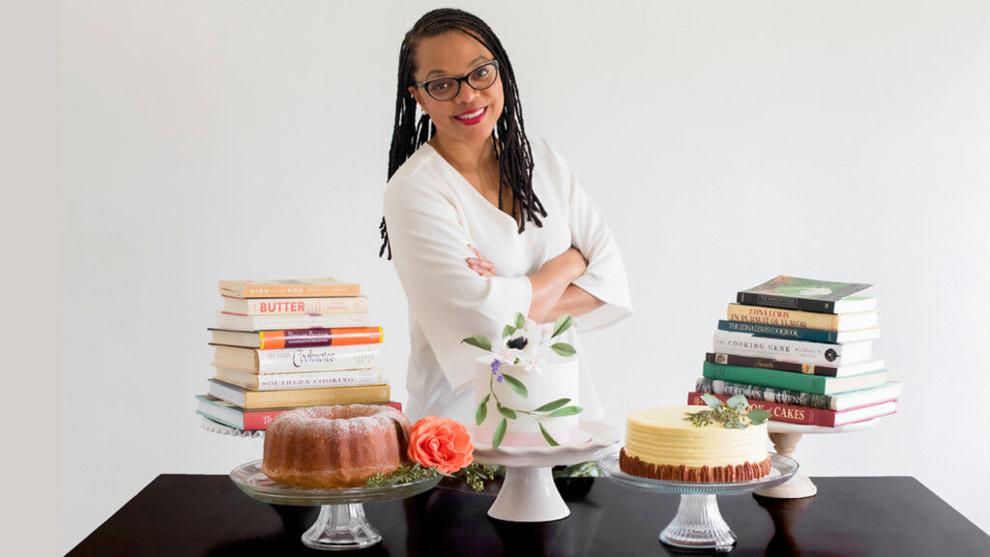 It probably goes without saying — I won't miss the winters much. But now that I'm making my way back home to the South, I'm realizing there is a lot I'll miss about the Madison food scene. I've been a Madison-identified baker for the last five years. In order to share what I love I need to go back to late 2019.
My own baking was hitting its stride and I spent the year furthering my commitment to seasonal Wisconsin ingredients. My fall calendar was anchored by two big events. At the end of September I'd be creating the dessert for a beautifully curated Harvest Moon dinner hosted annually by the owners of Enos Farm, a family-owned farm and catering operation in the Driftless region. And in early October I'd been invited by La Crosse's Chef Adrian Lipscombe to join a team of Black female chefs to create a dinner at the storied James Beard House in New York. The dinner was based on a theme that largely defines my work: Black Southern traditions.
Each event generated stories and lessons that will stay with me for a lifetime. But together they also crystalized what is so inspiring about the Madison food scene. Any scene consists of many interlocking ecosystems and its character is defined by whichever of those are considered valuable and are resourced as a result. I love the way Madison values tradition-driven ecosystems from soil to plate (or shelf). I also love the way these ecosystems are so often driven by food-loving women who pay close attention to scale, quality, region, seasonality and the well-being of our environment as well as those in our communities.
For all their own enviable talent, Erin Crooks Lynch of Enos Farm and Adrian extended invitations that were inclusive and nonprescriptive. I felt encouraged to bring my own vision and creativity to these events. Harvest's Tami Lax, a fountain of knowledge and creative energy, brainstormed seasonal goods and purveyors with me and visited me at my Fort Atkinson kitchen bearing gifts of heritage apples and the most beautiful wild plums you could have ever seen. I shredded pounds of those apples for apple rye cakes with Wisconsin goat cheese buttercream for Harvest dinner guests. I pitted and low-cooked hundreds of tiny plums with warming spices for a velvety, tannic butter to layer with rum cake for the James Beard dinner. I also got to highlight Landmark Creamery cheese, Meadowlark Organics flour, American Hazelnut Co. and many other local ingredients to the delight of our near-sold-out dining room. Francesca Hong of Morris Ramen and the Culinary Ladies Collective joined sister colleagues elsewhere in promoting the ventures.
The wealth of knowledge, talent, bounty and expertise in which I was immersed simply does not exist everywhere. During those events, I felt supported in my seasonal soil-to-plate values and well-positioned to highlight interlocking elements of a scene that is among the most beautiful and delicious in the country. But frankly, for all the support, that immersion was almost out of my reach financially. Participation in this dreamy ethos is expensive and simply not accessible in a sustainable way for many of us — especially food startups and small business owners without backers, access to loans or would-be diners located in Madison's food deserts.
Women — farmers, growers, chefs and makers — make up the Madison food scene's vanguard. There is such extraordinary potential in this fact. As long as we keep working to promote Madison's cultural and agricultural diversity, as long as we keep making room for the full range and depth of our shared culinary artistry, and as long as we insist on equitable inclusion across the many ecosystems that support it, the Madison food scene will only get stronger.
Monica O'Connell is the owner of Curtis & Cake. She and her husband moved to Georgia in January. She lived in Fort Atkinson for six years. O'Connell has a Ph.D. in ethnomusicology from New York University and is a self-taught baker.