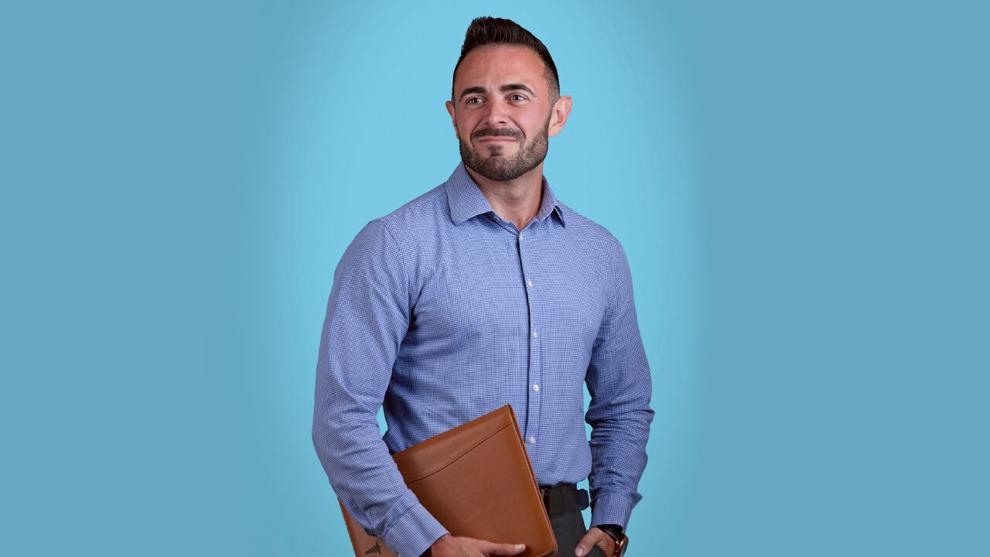 When Adam Schneider's grandmother was in the intensive care unit at UnityPoint Health – Meriter Hospital, he watched the nurses as they cared for her. Schneider, 18 at the time, was intrigued.
"When I saw what the nurses actually did, I felt like I just really aligned with that philosophy of caring for people and supporting them," Schneider says. "It's a blend of both sciences and social sciences and supporting the individual's emotions."
That formative moment led him to a career in health care, which came full circle when Schneider's first job out of school was at Meriter in the same ICU. He received his bachelor's degree in nursing from Edgewood College in 2012 and went on to work in all critical care units at Meriter, gaining experience with every type of patient. Schneider eventually earned his doctorate of nursing practice at the University of Wisconsin–Madison, and is now a nurse practitioner working at UW Organ and Tissue Donation.
"Adam's spirit and energy are contagious," says Holly Thomas, a hospital and community development manager and Schneider's colleague of nine years. "He is incredibly bright and motivated — he's always looking for ways to improve the organ-donation process for donor families who are losing their loved ones and for the hospital staff that we are partnering with."
Soon after beginning his career, Schneider moved beyond his expected duties to implement several innovative initiatives. He has standardized donor management strategies to maximize the number of lung transplants. Schneider worked with his team to create standards around treating collapsed lung areas and fluid overload. They use a ventilator to open the collapsed areas so the lungs can function normally. This important step must be done carefully so the lung stays viable and the patient's blood pressure and heart rate remain stable. They also track fluid infused and monitor urine output to ensure they are appropriately treating patients with a medication called Lasix, which can reduce fluid in the lungs (pulmonary edema). These interventions improve lung function and make the organs transplantable, says Schneider.
Now his team is using those same strategies to increase the number of heart transplants, too. With hearts, Schneider says it's about waiting and allowing time for recovery. "We've definitely transplanted way more hearts as a result of that work," he says.
Schneider was also instrumental in working with a third-party vendor to use ex-vivo lung perfusion, or EVLP. Schneider reviewed the contracts and implemented a workflow to quickly send lungs out of Wisconsin and still have them transplanted in less than 24 hours (in-state or elsewhere). EVLP involves a machine that takes the lungs outside of the body but imitates the environment inside the body. This procedure helps health care professionals thoroughly evaluate the lungs to ensure they're functioning. "After we recover the lungs, we can put them on this machine and take away all the other variables that the donor may have had, [like] if they were in a car accident and there was trauma," says Schneider.
Schneider says he and his team let new ideas lead the way. "I'm excited to be part of the organ-donation field because we are constantly improving and constantly finding new ways and technologies that can help save lives through transplant," says Schneider.
Thomas says when she thinks of Schneider, she thinks of innovation. "He is dedicated to using the most up-to-date technology to optimize organ function, which leads to more organs transplanted and more lives saved," says Thomas. "It is also a beautiful thing for the organ donor's family — they are always incredibly proud when we share with them that their loved one saved multiple lives through their gift of organ transplant."
For Schneider, his role at UW Organ and Tissue Donation isn't just a job, it's a passion. "I'll probably be doing it for the rest of my life because I absolutely love being there for those families in that time of need," he says.
Meet the other Innovation Award recipient and see all six Top Nurses 2022 award winners by clicking here. This article appeared in the September 2022 issue of Madison Magazine.