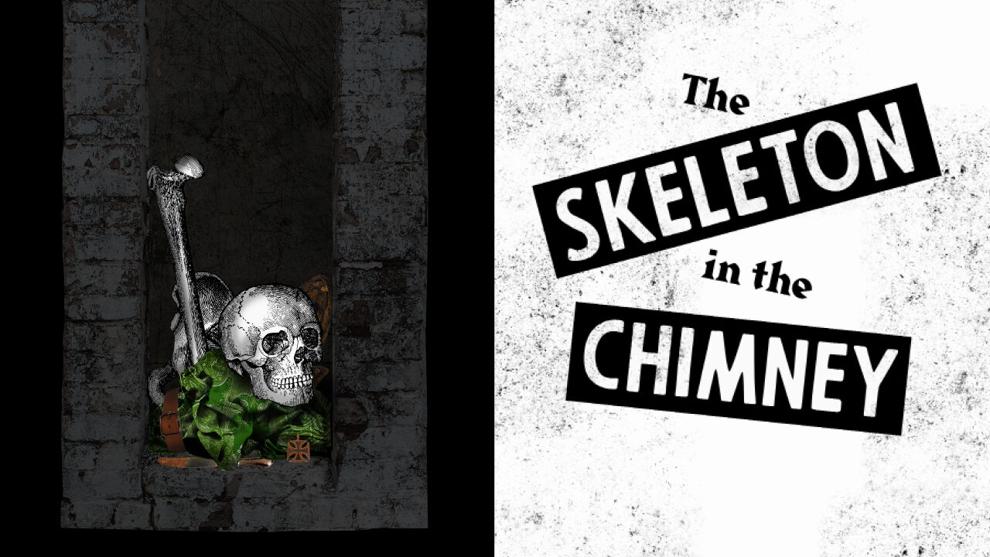 Few cold criminal cases in Madison''s history have resonated in the public imagination like the one that began on the Sunday afternoon of Labor Day weekend in 1989.
Steve Liethen, proprietor of Good 'n Loud Music, was working in the basement of the store's then-new location at 5225 University Ave. They'd been renovating the shop for months. There was an old boiler that had to go, and more.
That early September afternoon, Liethen was hoping to fix a leak in one of two clay pipes that ran from the basement to the building's chimney.
He peered into the pipe with a flashlight.
"I was hoping I would see light from the sun going down," Liethen says. "I thought it might tell me where it was leaking."
The pipe went straight out about 10 feet, then elbowed up to the top of the chimney.
There was something at the bottom, at the base of the right-angle turn.
"A skull and a scapula," Liethen says.
Liethen went upstairs and called the police. The 911 emergency service had debuted earlier that year, but it was not yet widely used. Liethen called the nonemergency/general police number.
"I believe I've found human remains," he said.
"Is the person breathing?"
"I really don't think so," Liethen replied.
The case that subsequently unfolded — valiant but vain efforts to identify the decedent, theories of burglary and murder, gossip once it was determined the dress-wearing skeleton had likely belonged to a male, and a sensational segment on the tabloid show "Hard Copy" — combined to produce what longtime Wisconsin State Journal newspaper columnist George Hesselberg called "Madison's most baffling murder investigation."
If it was murder.
Across decades, the case has kept its grip on Hesselberg, who wrote about it every year around the anniversary of the bones' discovery.
"I took it really seriously because somebody misses that person," Hesselberg says. "I promised myself that every September I would write about it and ask, 'Who knows something about this? Somebody has to.'  "
The case also kept its grip on Jim Grann, the indefatigable Madison Police Department homicide detective who worked it for years.
"It's [my] most frustrating [case], not that there weren't others," Grann says. "It's a real hole in my reflection on my career."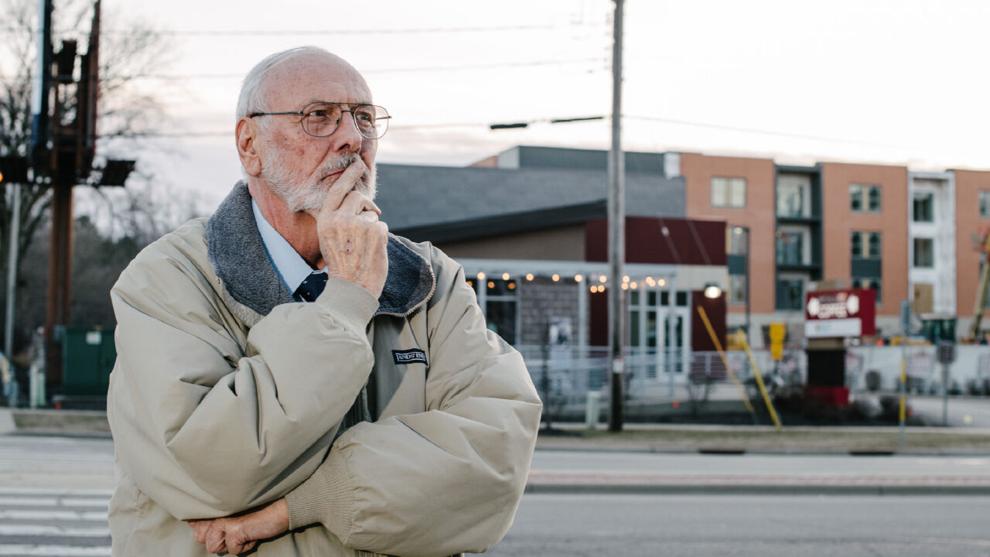 It's even kept its grip on someone who was just a little girl when the bones were found.
Lindsey Ludden was born and raised in Madison. She graduated from the University of Wisconsin–Eau Claire in May 2005 with a bachelor's degree in criminal justice, then joined the MPD in 2006 and was promoted to detective in 2012.
"I had some familiarity with [the bones case]," Ludden says. "Not in any true detail. I knew that we had it and that they still didn't have their name back."
When she began hearing about cases nationally that were solved — or about victims who were identified — through DNA and genealogy, Ludden went to her supervisor to try to get the bones case assigned to her. After consulting with cold case team leader Capt. Jay Lengfeld, Ludden got permission to work it. That was July 2018.
In November 2019, Ludden was contacted by members of an organization called the DNA Doe Project, an all-volunteer group founded in 2017 that has successfully used genetic genealogy to identify John and Jane Doe bodies. Ludden and the DNA Doe Project co-founder, Margaret Press, connected that December.
"We've been in communication ever since," Press says. "[Ludden] has been very committed to this case," which the DNA Doe Project calls the "Dane County Chimney Doe."
Press notes that it can take a long time for law enforcement agencies to secure all the approvals necessary to send in evidence for analysis by the DNA Doe Project. In this instance, it took more than two years.
"Ultimately," Ludden says, "things came together in 2021 and we were able to send some evidence off."
In November 2021, that evidence — not bones, but rather the hair that was found with them in the chimney — was sent to Astrea Forensics in California, one of the nation's leading laboratories for recovering DNA from rootless hair. Should Astrea succeed, the DNA Doe Project will then look for genetic matches among the living. As of press time, the DNA testing was ongoing.
There are no guarantees, but it may finally offer a chance to give a name to the skeletal remains that have mystified so many for so long.
"I remember thinking, 'I sure hope whoever it was had lamination on a driver's license or a metal Social Security card,' " Grann says. "Otherwise, it was really going to be a challenge."
***
On that September day in 1989, Grann was at home when he got the call about the discovery in the Good 'n Loud chimney. That afternoon, he joined the other law enforcement officers at the scene.
"It was probably the smallest crime scene I've ever seen," Grann says. "The whole crime scene was a 25-by-11-inch pipe."
They couldn't get to the bones — "that was frustrating," Grann says — until Tuesday, when a construction company brought a backhoe and, with considerable difficulty, opened the bottom of the chimney.
Along with the skeletal remains and hair, they found clothing, a comb, a German Iron Cross and a butter knife.
But no identification.
From the outset, police were aided by UW–Madison forensic anthropologist Ken Bennett, who determined the remains were those of a white male, 5 feet, 5 or 6 inches tall, with a pronounced overbite. He was likely between 20 and 22 years old (later that would change to 18 to 30 years old with the help of Madison forensic odontologist Don Simley). It was also estimated the remains had been in the chimney between two months and two years.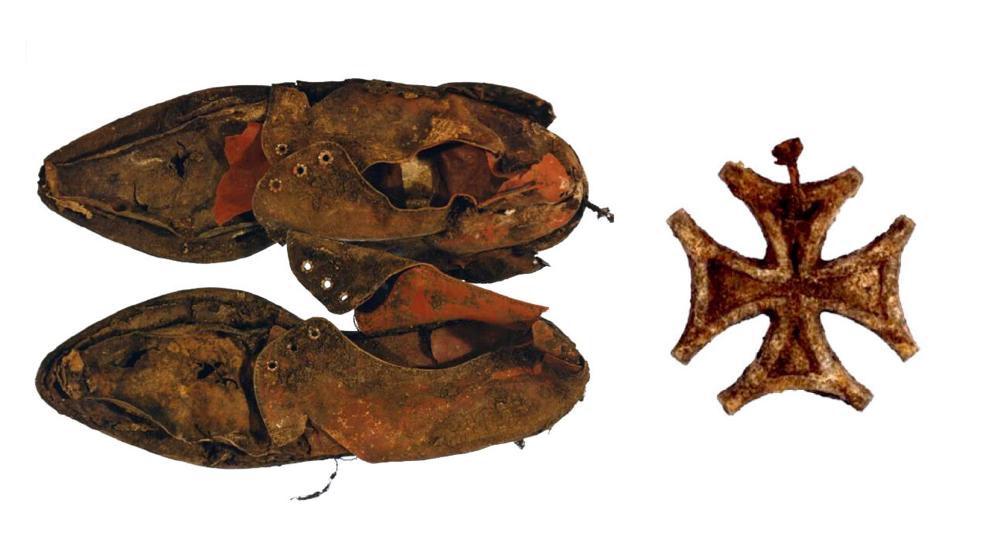 About 10 days into the investigation, police released intriguing new details: The person in the chimney, although almost certainly male — experts put the likelihood at 93% — was wearing women's clothing: a dress with matching belt, a shag-pile sweater and pointed, low-heeled shoes.
Grann says initially they hoped more specificity "might help public input."
That revelation — along with another, released soon after, that the pelvis of the skeleton had been broken — is what likely lured "Hard Copy" to Madison that fall.
A Los Angeles-based producer told the Wisconsin State Journal at the time, "This is one of the strangest cases we've ever seen." The "Hard Copy" segment included a "reenactment" of one police theory of the case — that it was a romantic interlude that went terribly wrong when the mystery perpetrator discovered the gender of the eventual victim. Murder theoretically followed, then a trip to the roof and disposal of the corpse in the chimney.
Of the sensational TV approach, Grann says, "We were exhausting our investigative leads. Had it been successful [in bringing forth information], it would have been great."
In hindsight, Grann feels it's possible that the details and lurid presentation may have dissuaded a family member or others with actual knowledge from coming forward. "We may have misstepped," Grann says.
The investigators did what else they could. They sent the skull to Washington, D.C., where a noted forensic anthropologist at the Smithsonian, Douglas Ubelaker, worked with the FBI to supervise the creation of a facial reproduction — both a rendering and a sculpted bust — of the Dane County Chimney Doe.
Publication of the images in Madison's newspapers in September 1990 failed to elicit an identification (though someone would come forward with a possible lead two decades later).
Ubelaker included the case in his 1992 book "Bones," remarking, "It has to be one of the most horrific crimes I have ever encountered."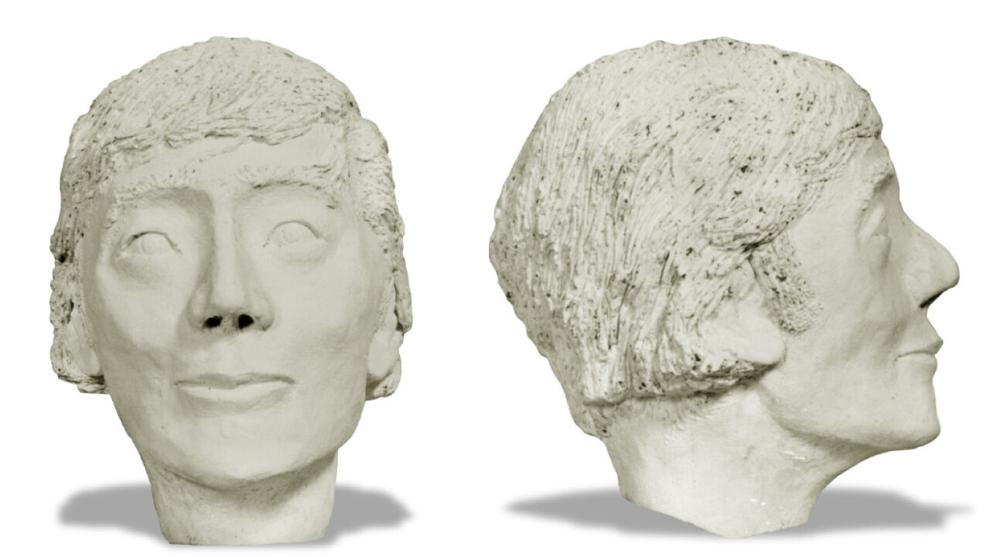 But was it a crime? One theory holds that it was a bungled burglary, the perpetrator done in by getting stuck in the chimney. In a short 2018 Milwaukee Magazine article on the case, Lengfeld — a longtime Madison police captain — said, "I think it was a burglary."
Grann is highly skeptical of that theory. Before Good 'n Loud, the building had housed a bakery and Christian bookstore — hardly fertile ground for someone bent on robbery.
Those dubious of the murder theory have been skeptical that the perpetrator would have taken time — or even been able to find — a ladder on which to ascend to the roof with the victim.
But Good 'n Loud owner Liethen gave Grann photos from when the building was for sale that showed discarded appliances staggered and stacked against the back wall.
"It was almost like there were steppingstones that would give you access to the roof," Grann says.
A decade after the bones were found in the chimney, Grann retired from the Madison Police Department. He'd had a distinguished career that included being one of the lead investigators who helped solve the notorious 1983 contract killing of Carolyn Hudson in Madison.
Soon after his retirement, the department established its Retired Officer Advisory and Resource team, or ROAR. Grann and others had initially hoped the retired detectives could work cold cases. The Dane County Chimney Doe was at the top of Grann's list. To his dismay, the department resisted providing them with case files, a decision backed by the city attorney's office, which noted that if open and active files were turned over to the ROAR investigators, they would have to be given to any citizen requesting them.
Not long after Grann retired, Hesselberg stopped writing his yearly updates on the bones in the chimney case. His last was in 2003.
But then in 2012, Hesselberg, still at the State Journal, received a call from a woman named Laura Zimmerman, who had recently retired after spending many years working in the Wisconsin State Capitol.
Zimmerman was working in the Senate Sergeant at Arms office in 1990 when the renderings of the Dane County Chimney Doe were published in the State Journal.
"I looked at it, and right away I recognized the person," Zimmerman says. Her boss, Sergeant at Arms Dan Fields, was at the next desk. "I got up and said, 'Look, this guy was a page,' " Zimmerman says.
Fields didn't recall the face. "We had 30 or 40 pages on staff during one session," Zimmerman says. "I'm terrible at names, but I can almost always remember faces."
She didn't pursue it further in 1990 but reached out to Hesselberg two decades later after retiring. "I'd always thought about it," Zimmerman says.
Hesselberg contacted the Madison police. A detective then contacted Zimmerman, listened to her story and did at least some investigating, circulating the rendering to staff and interns from that era.
But when Hesselberg followed up a year later in April 2013, the case was still cold. No one had recognized the man in the rendering.
In May 2018, Milwaukee Magazine included, in a package on unsolved criminal cases in Wisconsin, a short article called "The Curious Case of the Cross-Dressing Corpse." It was the story in which Lengfeld was quoted as saying he felt it had been a burglary gone bad. The magazine noted: "Lengfeld says there have been no solid new leads in the case and little to go on since the FBI worked the case in the 1990s. 'They pushed it as far as they could have then.' "
But two months after that article appeared, Ludden got the case.
***
Around the time that Ludden was learning more about the possibilities of forensic genealogy — listening to a celebrated true crime podcast, "Bear Brook," she heard about the technique of extracting DNA from rootless hair — two other people, Anthony Redgrave and Lee Bingham Redgrave, were volunteering for the DNA Doe Project. They had a special interest in cases involving the LGBTQ community, and they were the members that originally reached out to Ludden about the case. (They have since started their own nonprofit, the Trans Doe Task Force.)
"The Dane County Chimney Doe was one of the first cases we started researching when we started doing this," Anthony Redgrave says. A volunteer researcher in the trans community had called it to their attention.
When Redgrave emailed MPD about the case in November 2019 and was directed to Ludden, it was her first contact with the DNA Doe Project. Ludden learned that Wisconsin Department of Justice special agent Joe Welsch had worked with the DNA Doe Project and "had nothing but good things to say about them. He respected their process and had a lot of success with them," Ludden says.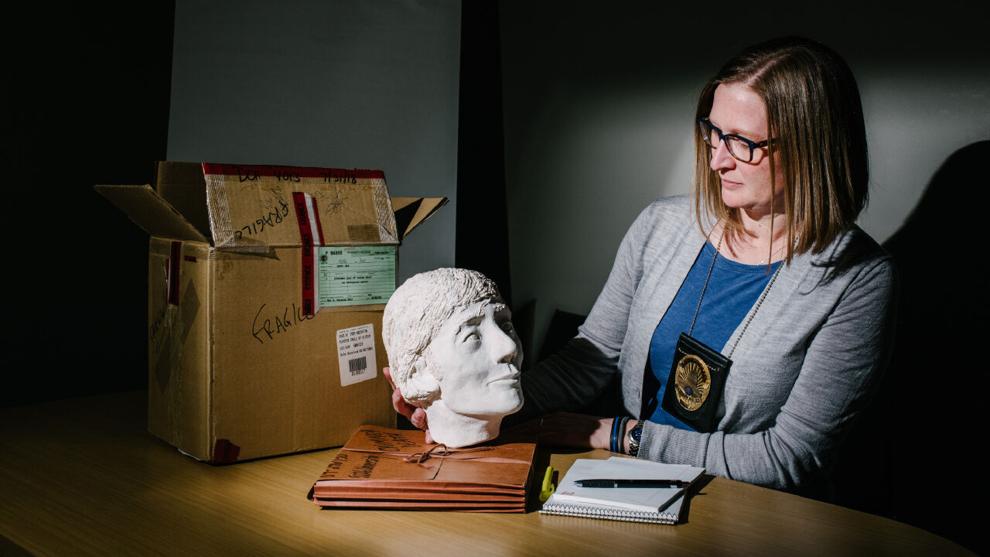 After the conversation with Redgrave, which prompted Ludden to connect with DNA Doe Project co-founder Press in late 2019, it still took another two years before those hair samples from the chimney were sent to Astrea Forensics in California in November 2021.
The condition of the hair can impact the lab's ability to extract enough useful DNA.
"It wasn't a rock star sample right off the bat," Astrea founding CEO Kelly Harkins Kincaid says of the hair from the Dane County Chimney Doe. "But it wasn't a hard no. That's why I took a second look and thought, 'Oh, I think we may have something here.' "
As of early April 2022, the lab was still analyzing. If they are successful in extracting DNA and creating a genotype file for the Dane County Chimney Doe, it will be sent to the DNA Doe Project, whose genealogists will then attempt to find a match through the public genealogy database, GEDmatch, and build a family tree that could reveal an individual who disappeared in the late '80s.
And there's more. Multiple sources tell Madison Magazine that the bone remains — unlike the hair evidence, which remains in MPD's custody — are in the possession of the Dane County Medical Examiner's Office, which has now sent them to Bode Technology in Virginia for analysis. Asked about that, the Medical Examiner's Office replied, "We do not comment on open cases."
The DNA Doe Project had famous early success in 2018 with the Ohio Jane Doe known as "Buckskin Girl," a young woman found beaten and strangled on a roadside in 1981. A blood sample was stored and then processed for DNA nearly four decades later. The DNA Doe Project quickly identified a match, a first cousin once removed, leading to the identification of the anonymous victim, whose name was Marcia L. King.
Whether or not the current efforts to identify the Dane County Chimney Doe through DNA and forensic genealogy are successful, questions will remain. How and why did that person go into the chimney? Still, says Ludden, giving them a name will be a significant first step.
"It's hard to work these cases without knowing who the victim is," she says.
Don't expect Ludden to stop trying.
"My original goal when I first took this case was to give them their name back by the 30th anniversary," Ludden says. "Obviously, that didn't happen. But every day I hope for news."
Doug Moe is a Madison writer and a former editor of Madison Magazine. Read his blog, "Doug Moe's Madison," at madisonmagazine.com/dougmoe.