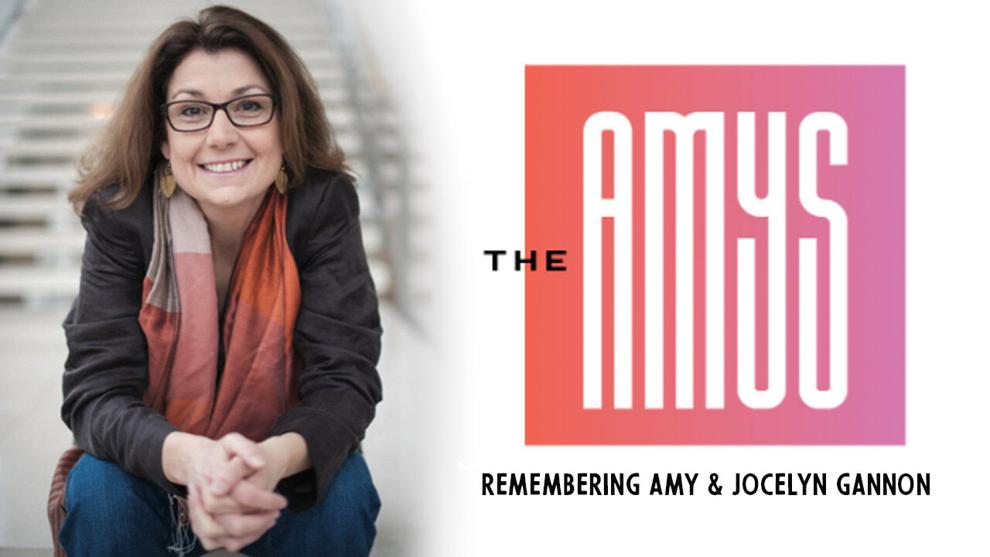 You can describe who Amy Gannon was in so many ways. Her formal titles included co-founder of Doyenne, professor and interim dean at Edgewood College. She was also an advocate for female entrepreneurs, mother of two, Aaron and Jocelyn, and wife of Mike. If you were to explain who Gannon was by what she stood for, you'd likely say she was a believer in speaking your mind, not backing down and being audacious to build a more inclusive ecosystem. Or you can describe Gannon by the qualities she possessed — she was inviting, passionate, hardworking, straightforward, energetic and non-judgmental.
The Madison community was shaken by the death of Amy, 47, and her daughter, Jocelyn, 13, in a tragic accident in December 2019. But their memories live on, and the legacy Gannon left in Madison's startup sector continues to have an impact.
In partnership with Mike Gannon, Madison Magazine would like to honor Gannon's legacy by spotlighting and awarding women who embody the work and progress Gannon so fiercely championed. This will be the second year of The Amy Awards — read more about the inaugural Amy Award winners by clicking here.
Inspired in part by a memorial service speech given by Annette Miller — a fellow entrepreneur and friend of Amy Gannon's — we think awarding women in the following categories speaks to the impact Amy and Jocelyn made in the world. The following categories are:
THE AMY AWARD
Amy helped women unleash their entrepreneurial potential through her work at Doyenne. She was also fierce about investment and putting dollars into the hands of women to help them grow. This award will go to a Madison-area startup business built by a woman (or women), and the recipient will be awarded a gift from the Amy & Jocelyn Memorial Fund in the amount of $5,000.
THE STRATEGIST
The Doyenne mission that Gannon helped frame — to build communities where women entrepreneurs from diverse backgrounds can thrive — branched out into strategic and intentional pathways to success. This award goes to a woman who puts in the tactical effort that lays the groundwork for women pioneers to rise up, and keeps the door open in the process. This award winner will receive a $1,000 gift from the Amy & Jocelyn Memorial Fund.
THE FREE-THINKER
Gannon had a no-holds-barred perspective about women in business. This award goes to someone who is changing the ecosystem and challenging the definition of what it means to be a woman entrepreneur. This award winner will receive a $1,000 gift from the Amy & Jocelyn Memorial Fund.
THE TEACHER
As a professor at Edgewood College and a coach at Doyenne, Gannon was a mentor to many in the business community. This award goes to someone who gives others the tools they need to own their own intellect. This award winner will receive a $1,000 gift from the Amy & Jocelyn Memorial Fund.
THE JOCELYN SCHOLARSHIP
Jocelyn was the picture-taker in the Gannon family, and she aspired to be a professional photographer. Our final award will go to a young woman (18 or younger) from the Madison area who has a passion for photography or hopes to pursue photography professionally. This scholarship award winner will receive a $1,000 gift from the Amy & Jocelyn Memorial Fund to go toward camera equipment, photography training or a college fund.
HOW TO NOMINATE
Please fill out this Google Form to submit your nomination(s). You may submit multiple nominations. The nomination form will ask for:
Your name and work title
Your contact information
Nominee's name and business name (if applicable)
Nominee's contact information
Which award category you are nominating them for
A short proposal (700 words or less) explaining why you're nominating this woman or woman-owned business and why they deserve this award
The deadline to nominate is Aug. 19, 2022. The award winners will be featured in the November issue of Madison Magazine. Potential award finalists may be contacted for additional information following nomination. You may self nominate or nominate on behalf of your own business. Please let Madison Magazine Editor Andrea Behling know if you have any additional questions about this nomination process.
Andrea Behling, Editor
815-520-5789