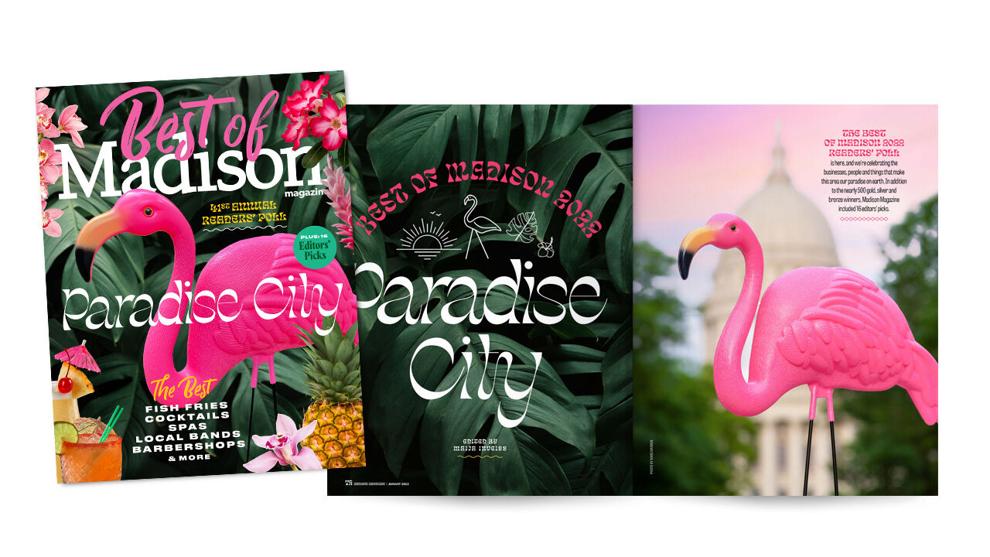 The Best of Madison 2022 Readers' Poll is here, and we're celebrating the businesses, people and things that make this area our paradise on earth. In addition to the nearly 500 gold, silver and bronze winners, Madison Magazine's editors selected 16 editors' picks awards.
The August issue of Madison Magazine is a celebration of this year's winners. Pick up the issue on newsstands the first week of August or order a single copy of the issue here.
---
Some additional August stories include:
One Home, Two Families: An American family and a Ukrainian family were separated by 5,000 miles but were forever united as friends. Then the war upended all of their lives. As one Ukrainian mother and her two children seek refuge in their friends' already full Fitchburg home, both families are left to grapple with what happened, who was left behind and what comes next.
Ultimate Picnic Guide: A-tisket, a-tasket, here's your guide to packing the perfect basket. From where to go to what to bring, celebrate all things local with a summer picnic.
The Trail to Riley: The day a bicycle ride in pursuit of beer and pizza took a fateful turn.
Securing Cyberspace: Making a living in information security was once considered a rare, if not impossible, challenge. But Madison's Jack Koziol proved them all wrong.
A Proper Prost!: If your favorite garden is a biergarten, it's going to be a great summer.
A Smart Second Life: New owner turned the famous Madison recording space of Smart Studios into a short-term rental.
Snapshots of Life: Clouds North Films creates long and short documentaries that give viewers up-close-and-personal perspectives of their fellow community members.
Order the issue here.
To ensure you don't miss any future issues and to be the first to read the articles, subscribe to Madison Magazine.