For the second year in a row, Madison Magazine's editors selected a few winners of their own. Editor Andrea Behling and associate editors Maggie Ginsberg and Maija Inveiss hand-selected 16 awardees in categories that were not up for voting in the Readers' Poll. Each editor chose a favorite dish from the year, along with awards in categories such as best new piece of public art, best tropical drinks and best vintage toy store.
Click here to see the Best of Madison 2022 winners.
Best Dishes
Best Dish: Cauliflower at Mint Mark | As chosen by Maggie Ginsberg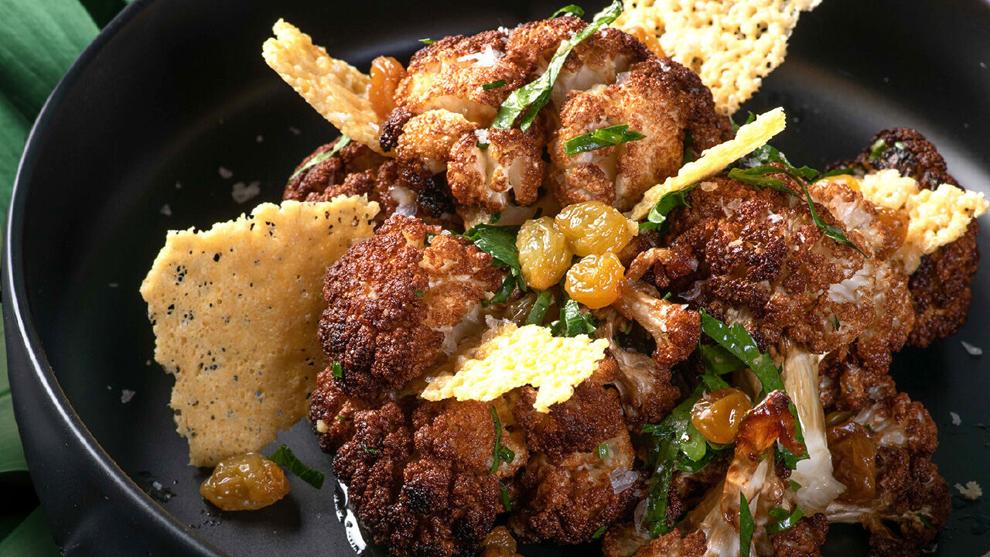 Maybe it's the Bagna cauda, that saucy mix of garlic, anchovies and olive oil. Maybe it's the plump golden raisins swollen with heat and flavor. Maybe it's the Sarvecchio cheese, crisped to nearly eye-rolling levels, that makes the main attraction so tasty: cauliflower, a vegetable that has lived in relative obscurity most of its life. I don't think I've ever gone out of my way to get some cauliflower, but suddenly I'm driving across town to get my hands on chef Sean Pharr's small-plate version at Mint Mark. –MG
Best Dish: Double Scoop in a Waffle Cone at Ice Cream Social | As chosen by Andrea Behling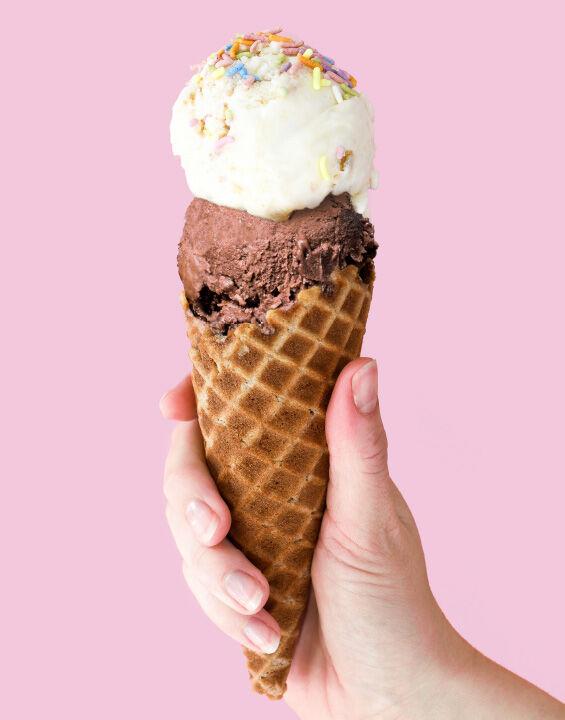 When I think about the best dishes I had in 2022, one experience in particular comes to mind: My trip to Ice Cream Social's new scoop shop at 2421 University Ave. Upon opening the door to a pint-sized space decorated in a way I can only describe as ice cream in interior design form, the scent of freshly made waffle cones hit me. I listened to the people ahead of me as they excitedly contemplated what flavors they'd choose, and then it was my turn. I went with a double scoop. I think I giggled when she handed me the cone. I sat down and enjoyed my treat. Everyone in the shop seemed to be on the same cloud nine, like we were in an ice cream twilight zone. The experience reminded me of the joy a really good food experience can create. To me, that makes it worthy of my best dish (ahem, cone) of 2022. –AB
Best Dish: Roman Fried Artichokes at Cento | As chosen by Maija Inveiss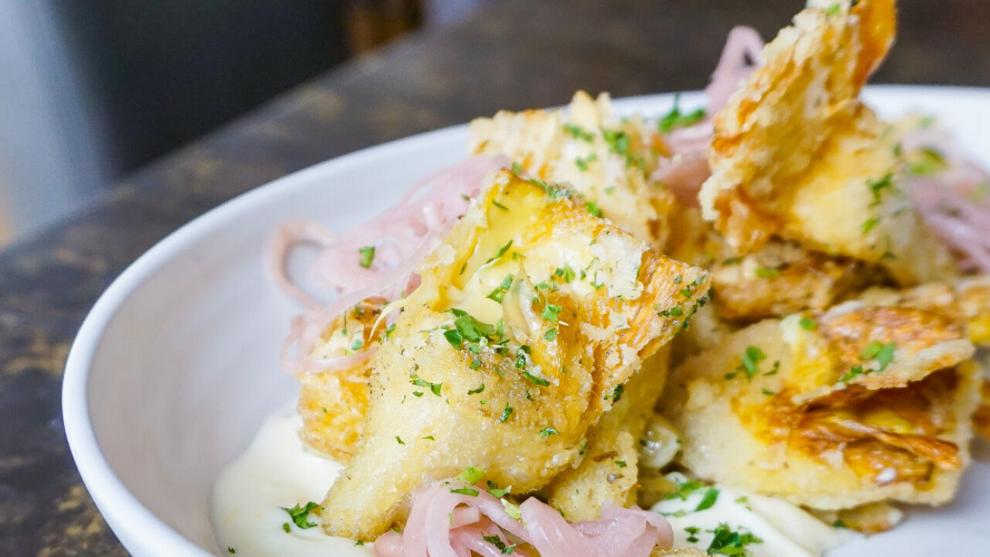 Since my first bite of the Roman Fried Artichokes at Cento, the dish has become my constant craving. Sometimes I'll go to Cento just for a plate of artichokes and an Aperol spritz. The artichokes are fried to perfection, with nice and crispy stems, while the hearts stay soft and flavorful. The dish comes topped with lemon aioli and pickled shallots, so it's a constant game of crafting the perfect bite to balance all three components. The acid from the two garnishes breaks the traditional heaviness that comes with fried foods, so it's a great appetizer that won't make you feel too full to finish your meal. Though, if it didn't seem too weird, I'd opt to order it as an appetizer, dinner and dessert. –MI
Best Birthday Cake: The Baked Lab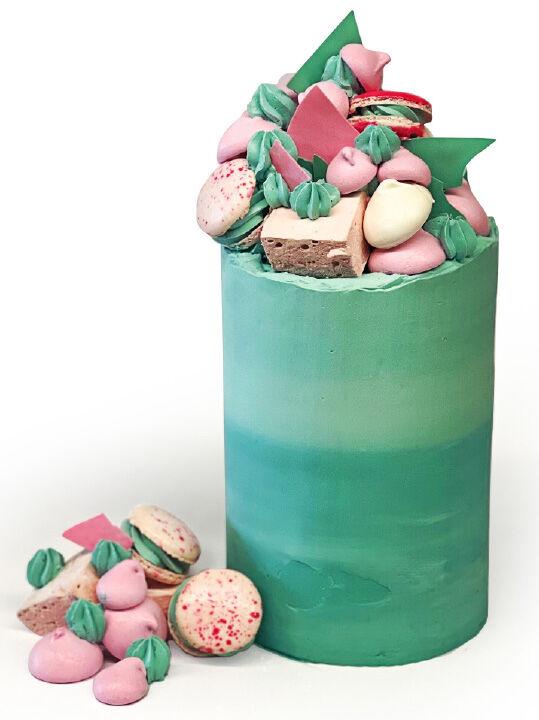 I've become something of an at-home cake maker, and my family caught wind of it. So I'm now the go-to baker for every special occasion — which I love, but I also feel like I'm making a cake every other week. For my 30th birthday, my only big request was a cake that I didn't have to bake — and it needed to come from The Baked Lab. Shawn Bolduc turns multitiered cakes into works of edible art. He recently posted a throwback to the first-ever cake he made, and it looks about as amateurish as my first one did, which gives me hope. It's been incredible to watch Bolduc's talents grow — he continues to inspire me. And my birthday cake was so good, I had a hard time offering leftovers to my partygoers. A cake made by him is one of my new birthday traditions. –AB
Best Place to Enjoy Food with a Spa Treatment: KOSA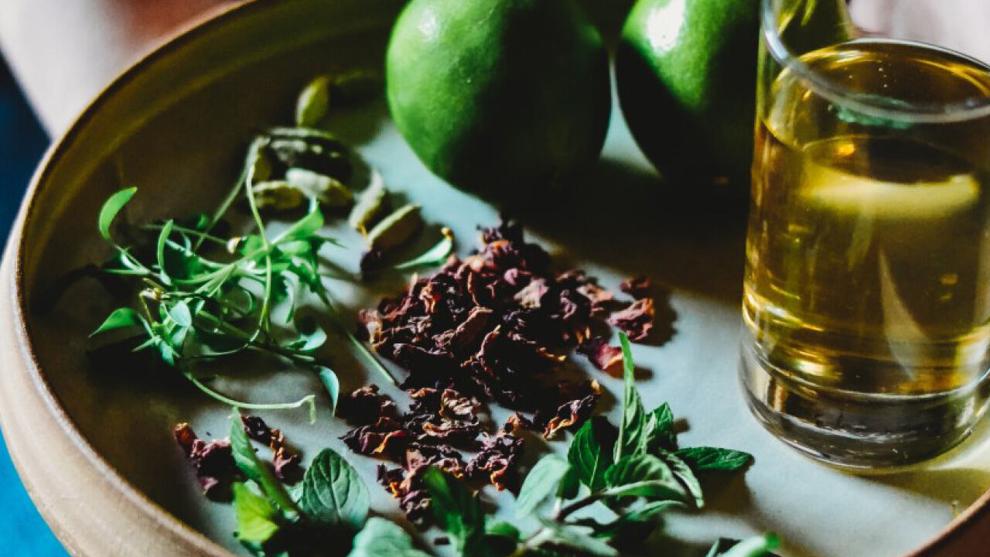 Founder Shilpa Sankaran wanted to create "a space of noble quiet, where people can have a chance to hear their inner voices." Those concepts turned into KOSA, which opened in 2019 at Garver Feed Mill. The spa follows the principles of Ayurveda, the Indian art of medicine that focuses on the five elements of nature: wind, air, fire, earth and water. At KOSA, there are a range of services meant to make you feel better and relax, and the food is equally as important as the spa treatments. Guests can spend time within the Sanctuary Lounge after a service and enjoy masala chai or a bowl of khichdi, a flavorful dish made of seasonal vegetables, lentils and spices. The calming colors, comforting cuisine and atmosphere provide a respite from daily life. –MI
Best Place to Learn About Wine | Table Wine
At Table Wine, it's acceptable not to know the difference between a syrah and zinfandel or to be ignorant about which grapes grow best in a certain region. You can be a longtime collector or a complete novice looking to learn, and the team at Table Wine is ready to assist you. Each time you stop by, the staff offers recommendations and educates you about the wines. Table Wine opened in December 2015 with most wines ranging from $10-$25. Owners Molly and Conor Moran focus on great, affordable wine and work to make it accessible. The store also offers tastings and small classes that focus on specific wines and topics, so you can learn about what interests you. I've been to a few of those classes, and two personal favorites were Drinksgiving, a tasting focused on food-friendly wines for the holidays, and Explore Chile and Argentina, which sparked a love of torrontés and Argentinian malbecs. To continue offering educational opportunities, Molly Moran and former Table Wine employee Andy Stoiber have co-hosted a wine podcast since 2021. Table Wine is scheduled to move into a larger location in August. –MI
Best Tropical Drinks: Little Palace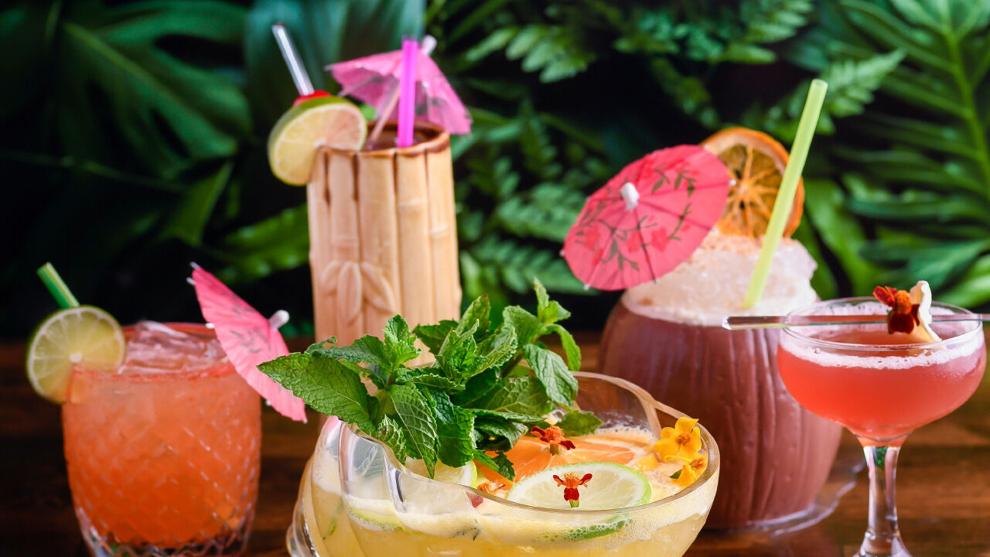 There aren't many spots in Madison with a long list of tropical drinks, but Little Palace delivers with 10 cocktails, two shareable bowl drinks and eight nonalcoholic cocktails. You'll find a couple of classics like the mai tai, Singapore sling and painkiller, but there are also original creations like Smoking Bananas made with mezcal, Banane du Brésil, cinnamon and lime. My personal favorite is the special Panda of the Week. The drink changes weekly, but it's always served in a ceramic panda mug — you never know exactly what you're going to get, but that's part of the fun. –MI
Best Citywide Effort to Include Nondrinkers in Cocktail Gatherings
For the longest time, Madisonians who don't drink alcohol have felt left out of happy hour gatherings or singled out when they get there (that plastic cup of club soda is a dead giveaway when everyone else is sipping out of glass stemware adorned with umbrellas and fruity twists). But these days, more and more Madison-area establishments are featuring mocktails more prominently on their drink menus. Merchant's garden cocktail with seedlip and herbs and Mint Mark's gin-style "Free Spirit 11" taste as thoughtfully curated and crisply refreshing as the real cocktails they emulate. And then there's Blindshot Social Club's full slate of options from what is touted as Wisconsin's largest N/A bar menu. With names as fun as the drinks (think "Brock Landers" (below), "Riff Raff & Magenta" and "The Derek Zoolander Center for Kids Who Can't Read"), those of us who don't imbibe feel just as welcome among coworkers and friends — and I'll drink to that. –MG
Best Hidden-in-Plain-Sight Drinks Spot: Plain Spoke Cocktail Co.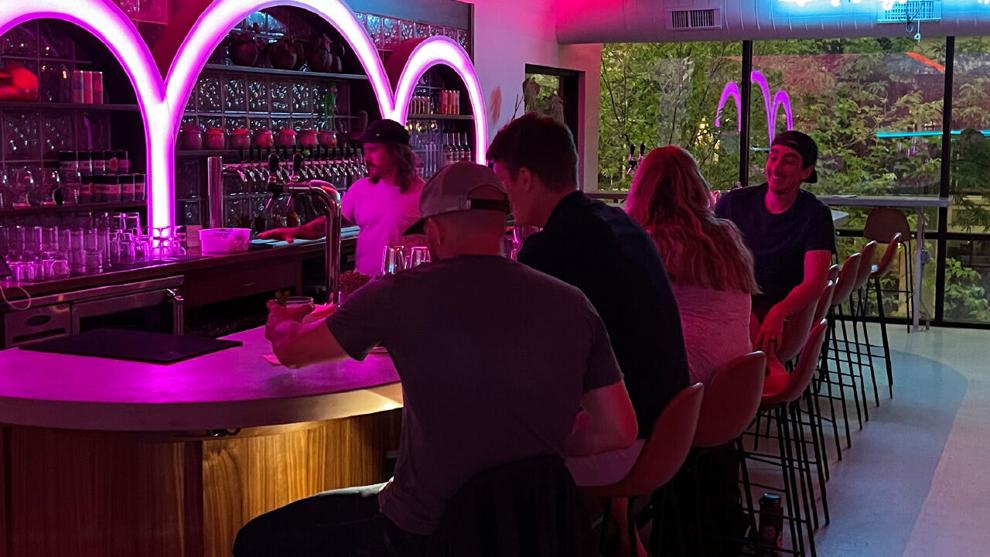 If you're not paying close attention while walking down King Street, you might miss the entrance for Plain Spoke Cocktail Co. But once you visit, you won't forget how to get into the moody, hip space above Young Blood Beer Co. Plain Spoke started as a canned cocktail company but has since started its own spirits line, Low Brow Spirits, and opened the space on King Street in 2020. The interior is filled with small tables and plants illuminated by neon lights, which create a cool atmosphere that makes you forget you're in Madison — until you look out the window at Majestic Theatre's marquee. The drinks are tasty and feature interesting combinations of flavors. Plain Spoke also has adult slushies that are refreshing on a summer night. –MI
Best New Local Book You Absolutely Should Judge by Its Cover: "The Green Hour" by Alison Townsend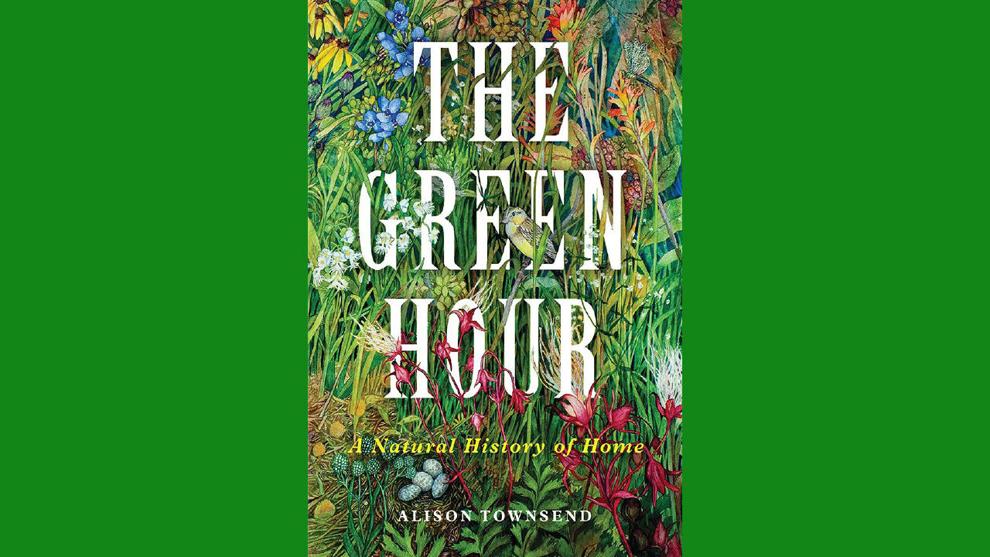 Wisconsin has its own brand of "tropical" weather and a vibrancy that's unique to the prairies, kettles, woodlands and wetlands of home. That thriving natural paradise is on full display not just on the cover of Alison Townsend's gorgeous new memoir, "The Green Hour," but also in the author's lush, lyrical words. Townsend is an accomplished poet and professor emerita at the University of Wisconsin–Whitewater, and "The Green Hour" is named for the way the light illuminates the verdant land of her home, which overlooks Island Lake just outside of Madison. This is a nature memoir, a love letter to the land and an exploration of what it means to put down roots. Don't miss it. –MG
Best New Piece of Public Art: "Blu3eprint" on State Street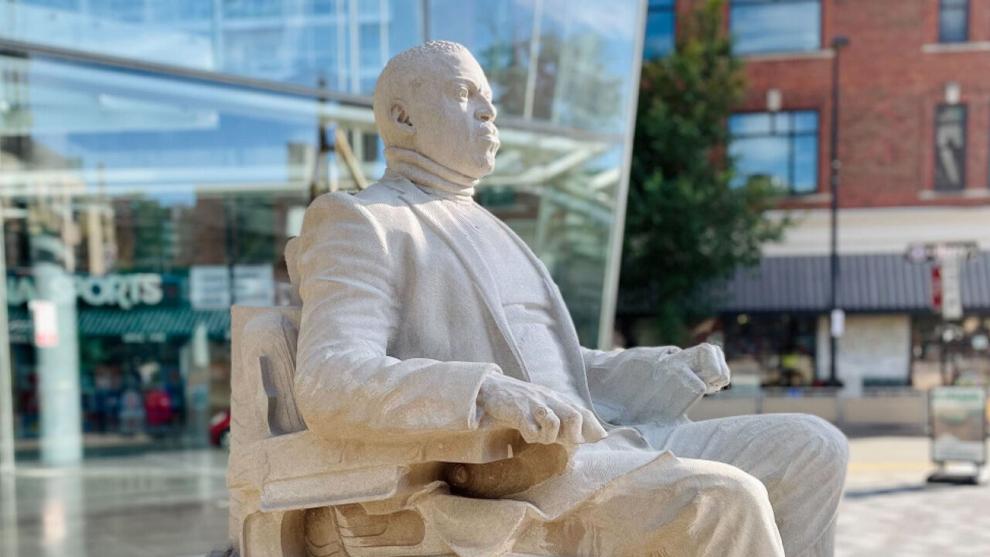 Carved from limestone, a man sits in a barbershop chair outside the Madison Museum of Contemporary Art. The figure is a depiction of the artist himself, Faisal Abdu'Allah, who was commissioned to create the piece in 2020. The subtle references and symbols are many in this monument, from the personal meaning of the barbershop in Abdu'Allah's life to the name of the piece, "Blu³eprint," to the direction it's facing. On the back of the chair is a James Baldwin quote: "Love takes off the masks that we fear we cannot live without and know we cannot live within." Abdu'Allah chose this because he likes that it might mean something different to every person who reads it. At a time when monuments depicting people have been put under a cultural microscope for reexamination, we're exceptionally impressed with how much this modern interpretation makes us think. –AB
Best Vintage Toy Store: Meep Meepleton's World of Fun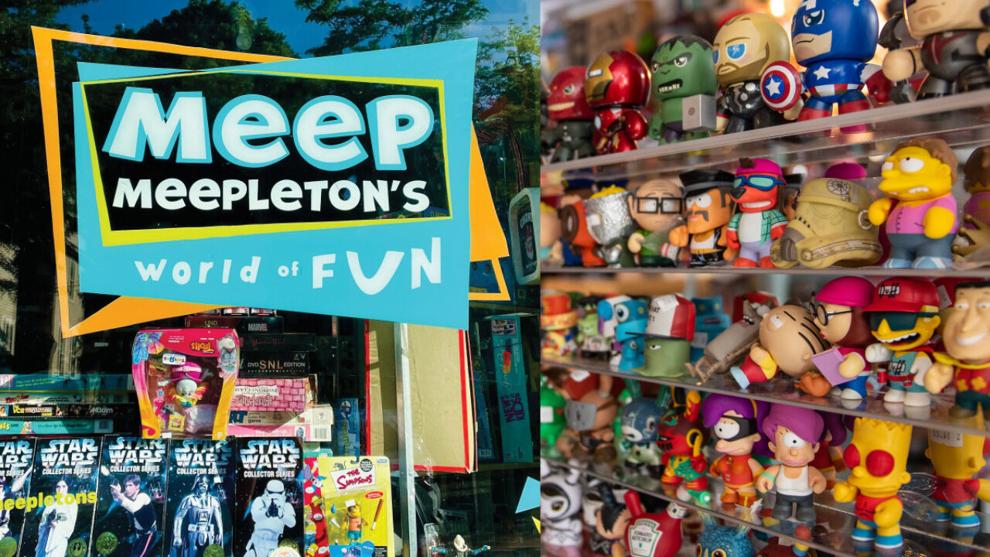 Nostalgia rules at Meep Meepleton's. Every corner of the Williamson Street shop is filled with toys that will make you remember your childhood. While serious toy collectors will find the missing pieces to their collections of Teenage Mutant Ninja Turtles, Star Wars, Garfield, Care Bears, GI Joe and more, those just wanting to take a trip down memory lane will also find joy. Meep Meepleton's, which opened in 2021, has every inch covered in items that will remind you of what you used to love and help you remember things you haven't thought of in years. Not to mention that younger generations are being introduced to new characters, shows and pop culture references. Meep Meepleton's recently opened Meep's Workshop on the second floor of its building offers classes for DIY art projects and lets people of all ages come to paint vinyl and squishy toys. The store is a place where a kid can be kid and an adult can embrace their inner child. –MI
Best Community Pet: Campus Food Bots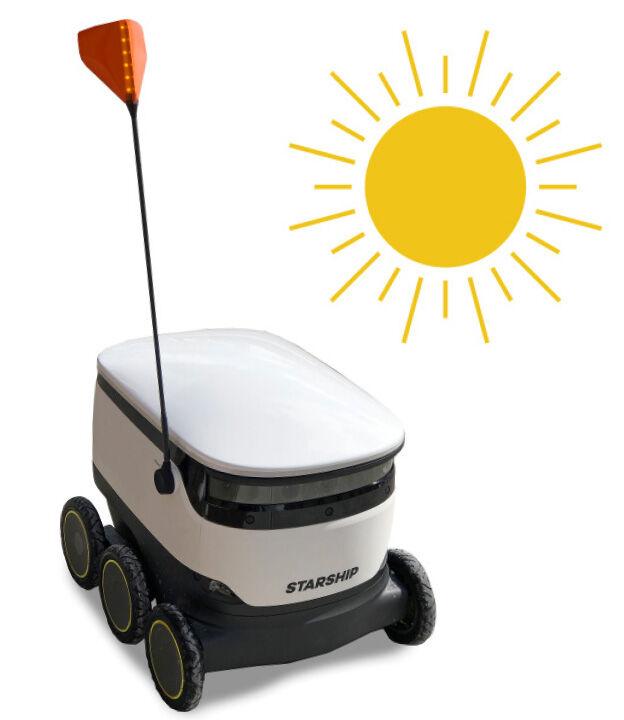 They don't shed, they don't bark and they never refuse a walk in inclement weather (as long as the sidewalks are plowed). In fact, they take themselves on self-guided strolls. And instead of fetching a bone, they fetch your next meal. We're talking about the fleet of 35 autonomous Starship robots that deliver food on the University of Wisconsin–Madison campus. These little white bots have endeared themselves to most who cross their paths. With red flagpoles waving in the wind, the bot's six determined wheels roll along, readjusting in unbelievably cute fashion when it hits an obstacle. One must stop to help a bot back on course if it has accidentally tipped over or gotten snagged on something. Somehow these little guys have worked their way into our hearts, and it's now our collective duty to watch over them. –AB
Best New Coworking Space: Progress Center for Black Women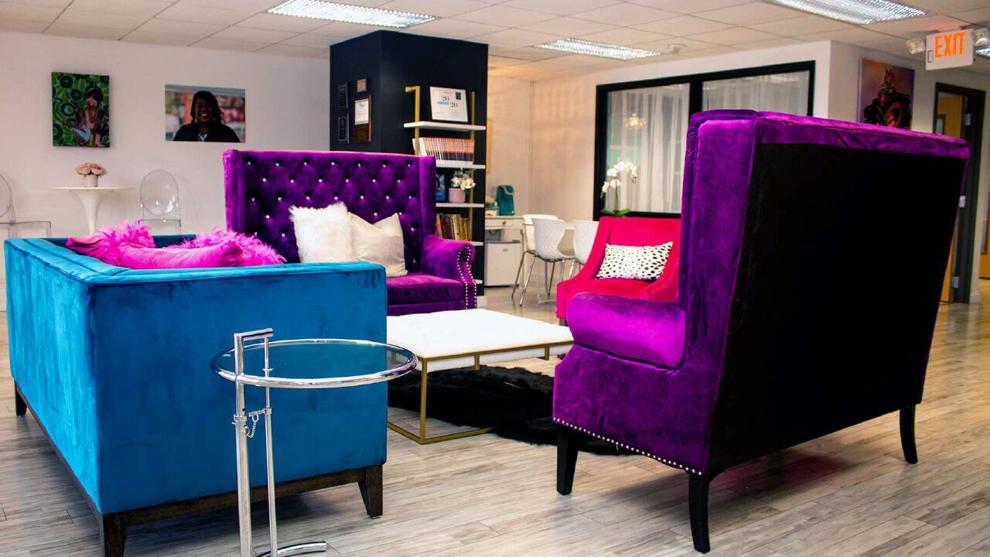 Sabrina Madison's Progress Center for Black Women doubled in size and upgraded its environment when it moved from Fitchburg to the space above the Wisconsin Veterans Museum last summer. It's bursting with color. Purple, pink, turquoise, white and black elements come together in a coworking space that was designed for Black women by Black women. The shelves are stocked with books by Black authors, and the kids' area has children's books with Black characters. The walls feature portraits of local Black women and artwork created by Black artists. The space centers around a living room-type area because, Madison says, in many Black households, the living room is where work gets done, ideas form and communication happens. Progress Center members can hold meetings, rent out the conference room, connect to WiFi, use the printer and gain access to many other resources at this new- and- improved coworking spot that provides an intentional and joyful space for Black women. –AB
Best Year-Round Oasis: Bolz Conservatory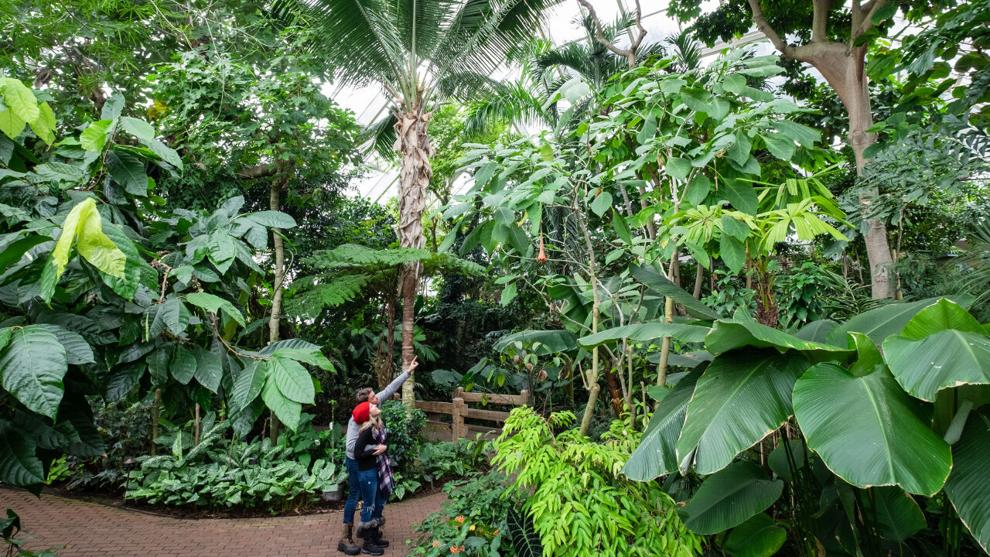 You don't have to hop a plane to Fiji or Borneo to find the tropics. At Madison's Olbrich Botanical Gardens, the Bolz Conservatory is home to a curated collection of more than 650 plants from around the world. With a waterfall flowing, birds singing and butterflies floating among the palms, foliage and orchids, Bolz Conservatory is a tropical oasis in the city. While temperatures between 65 and 95 may not sound appealing in summer, come winter they can be a mood- and mind-saver. –MG
Best New Sports Effort for Kids: Black Men Coalition of Dane County
The Southside Raiders Youth Football and Cheerleading Program has played a major role in the lives of generations of kids in Madison, and Will Green's Mentoring Positives initiative, which uses basketball to enrich lives, is legendary. Now a new effort, launched by Corey Marionneaux and the Black Men Coalition of Dane County, aims to get more kids into baseball at a time when only a fraction of Major League Baseball players are Black. The free league for kids between the ages of 4 and 14 kicked off its first season at Elver Park this summer, and although it is open to all genders, races and ethnicities, the league will focus its recruitment efforts on Black youth. Madison365 publisher Robert Chappell reported the extensive backstory in May, and said the league is seeking players, volunteers and donations. Here's hoping they hit it out of the park. –MG