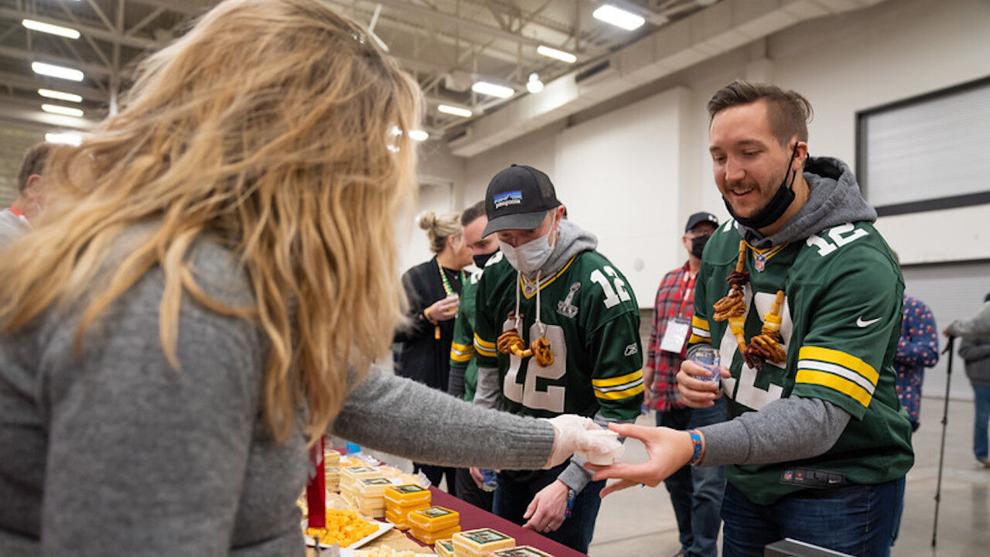 In a celebration of Wisconsin's food and local businesses, the Alliant Energy Center is hosting the 13th annual Beer & Cheese Fest on Jan. 21. 
"Being in January … we're not trying to compete with any other of the beer festivals in the area — it's a nice relaxing time and people really look forward to it," says event organizer Ryan Richards.
Richards says he expects about 125 breweries to be in attendance this year, the majority of which are from Wisconsin. In addition to the large local showing, many of them use Dane County distributors. Each brewery can bring up to five different beers to the festival for attendees to try.
Some of the attending breweries from Madison include Karben4 Brewing, One Barrel Brewing Co., Restoration Cider Co. and Young Blood Beer Co. From outside of Madison, Grumpy Troll Restaurant & Brewery, Amorphic Beer and Lake Louie Brewing will also make a showing. 
While the event does have a strong beer focus, there is more to the festival. In addition to cheese vendors, general food vendors will also be available. Attendees can purchase various foods from carts and vendors, as well as Wisconsin-themed crafts and other items.
Besides food and drink, Beer & Cheese Fest also offers games and other activities. This year's entertainment will feature Piano Fondue Dueling Pianos and a silent disco, allowing guests to put on a pair of headphones and dance to music only they can hear.
For those 21 and older interested in attending the festival, there are three ticket options. General admission tickets give guests entry between 2 p.m. and 6 p.m. for unlimited beer and cheese sampling. VID, or Very Important Drinker, tickets allow attendees to enter the event two hours before general admission. 
"Most of the breweries bring a special beer that's only available during that time," Richards says. "People get a first taste of a new beer, or a beer that's not produced and sent out on a scale."
This part of the event is smaller, which allows guests to spend more time talking with brewers. VID attendees also receive a gift and a food voucher. The third option is the designated driver ticket, which is comparable to general admission for non-alcoholic beverages. 
Richards says when Beer & Cheese Fest was created, it was intended to fill the empty space in Madison's winter event calendar. After 13 years, this function endures.
"No matter what the weather is outside, it's nice and fun to be with a group of like-minded people on a Saturday in January," Richards says.
For more information and to purchase tickets, visit the Beer & Cheese Fest website.
Celia Hiorns is an editorial intern at Madison Magazine.