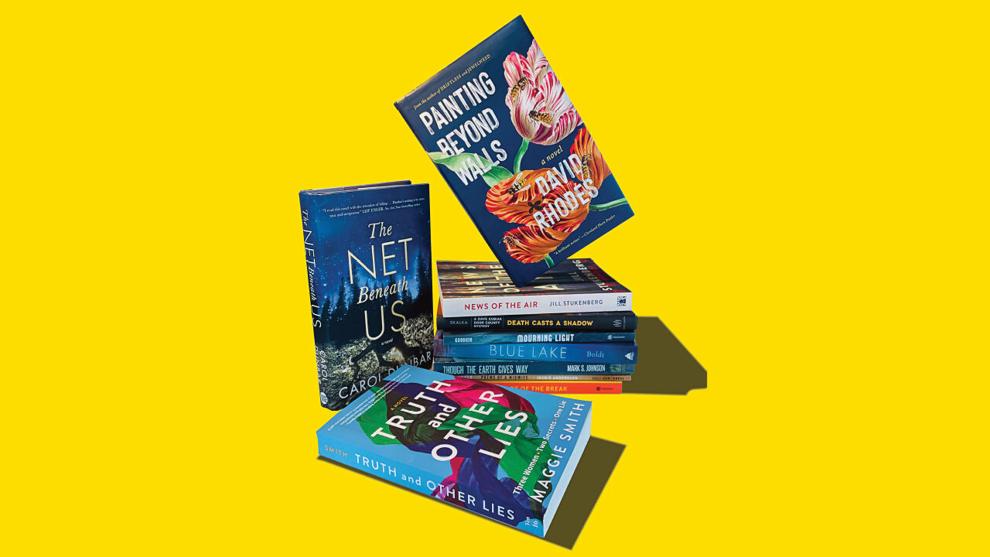 Kick off the new year with these recent and forthcoming Wisconsin-connected reads.
Notable Novels
"Small Game" by Blair Braverman. Mara is recruited for a survival-themed reality TV show called "Civilization." But shortly after the contestants arrive in an undisclosed wilderness location, things go horribly wrong in this literary LGBTQ+ thriller, the first novel for Wisconsin writer and dog-sledder Blair Braverman. HarperCollins/Ecco, $27.99
"News of the Air" by Jill Stukenberg, the Big Moose Prize winner from Black Lawrence Press, who's written a north woods thriller
"All This Could Be Different" by Sarah Thankam Mathews, a dazzling debut novel and 2022 National Book Award finalist
"When I'm Gone, Look for Me in the East" by UW–Madison professor Quan Barry, in which estranged twin brothers in Mongolia set out on a spiritual journey
"The Net Beneath Us" by Carol Dunbar, about an off-grid family dealing with disaster and grief
"A Death in Door County" by Annelise Ryan, about a bookstore owner investigating a potentially homicidal lake creature
True Tales: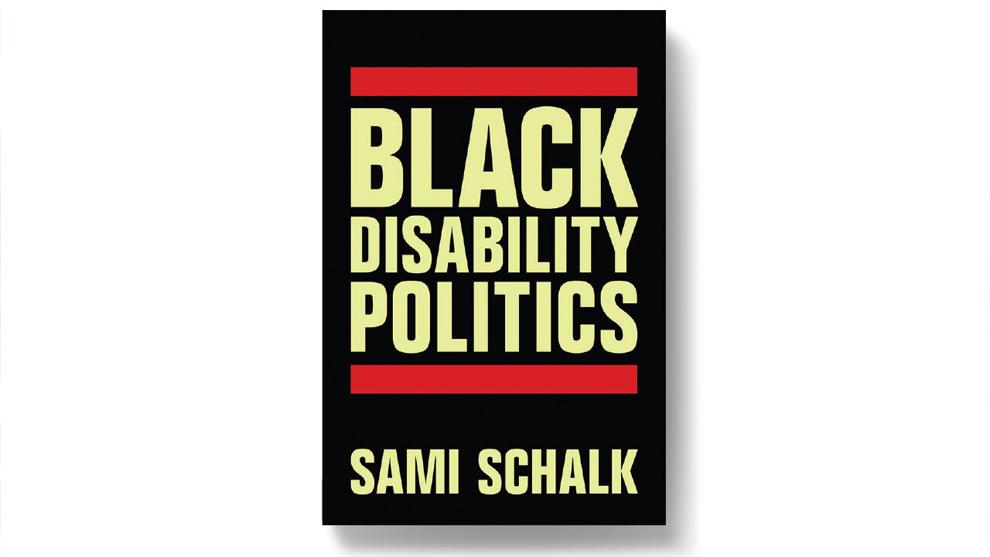 "Black Disability Politics" by Sami Schalk. UW–Madison gender and women's studies associate professor Sami Schalk is back with her second book, a richly researched and forward-looking academic text that nonscholars can learn from, too. Schalk argues that disability historically is and should be a political issue deeply tied to — not separated from — race and racism. Duke University Press, $24.95
"Ripple Effects: How We're Loving Our Lakes to Death" by Ted J. Rulseh, an examination of the increasing challenges swirling around our Great Lakes and waterways — and what we can do to protect them
"In Defense of Sovereignty: Protecting the Oneida Nation's Inherent Right to Self-Determination" by Rebecca M. Webster on the legal, historical and political conflict between the Oneida Nation and local officials in a small Wisconsin town
"Gwen Jorgensen: USA's First Olympic Gold Medal Triathlete" by Elizabeth Jorgensen and Nancy Jorgensen, the second book about the Olympian from the mother-daughter writing team
"Tailspin" by John Armbruster, which relays WWII tail gunner — and Armbruster's friend — Gene Moran's account of getting shot down over Nazi Germany and enduring 18 months as a prisoner of war
Short Story Collections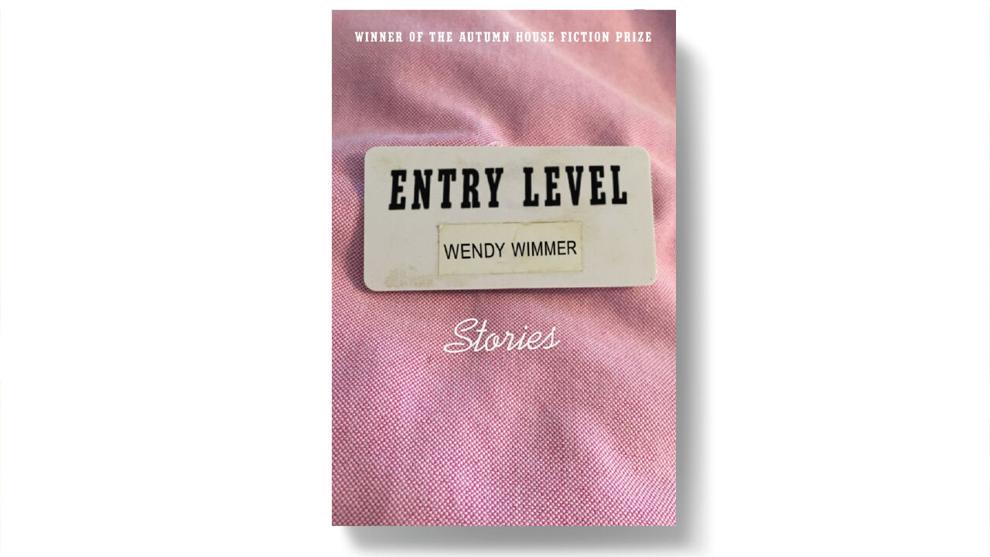 "Entry Level" by Wendy Wimmer | An eclectic cast is dealing with various levels of dismal underemployment in this vivid short story collection, which won the 2021 Autumn House Fiction Prize. The opening story gives an effective glimpse of Wimmer's punchy, sardonic, sometimes fantastical voice as a woman with cancer works at a roller rink where each lap rolls back time. Autumn House Press, $17.95
More Don't-Miss Collections from Cornerstone Press:
"The Clayfields" by Elise Gregory, featuring stories of Wisconsin farming women making their way through life's seasons
"Finding the Bones" by Nikki Kallio, a paranormal, science fiction and gothic collection featuring eight stories and a novella, due in February
"Sometimes Creek" by Steve Fox, a collection of moody Midwest stories "with a dash of speculative sauce" from a prize-winning Wisconsin short story writer
Potent Poetry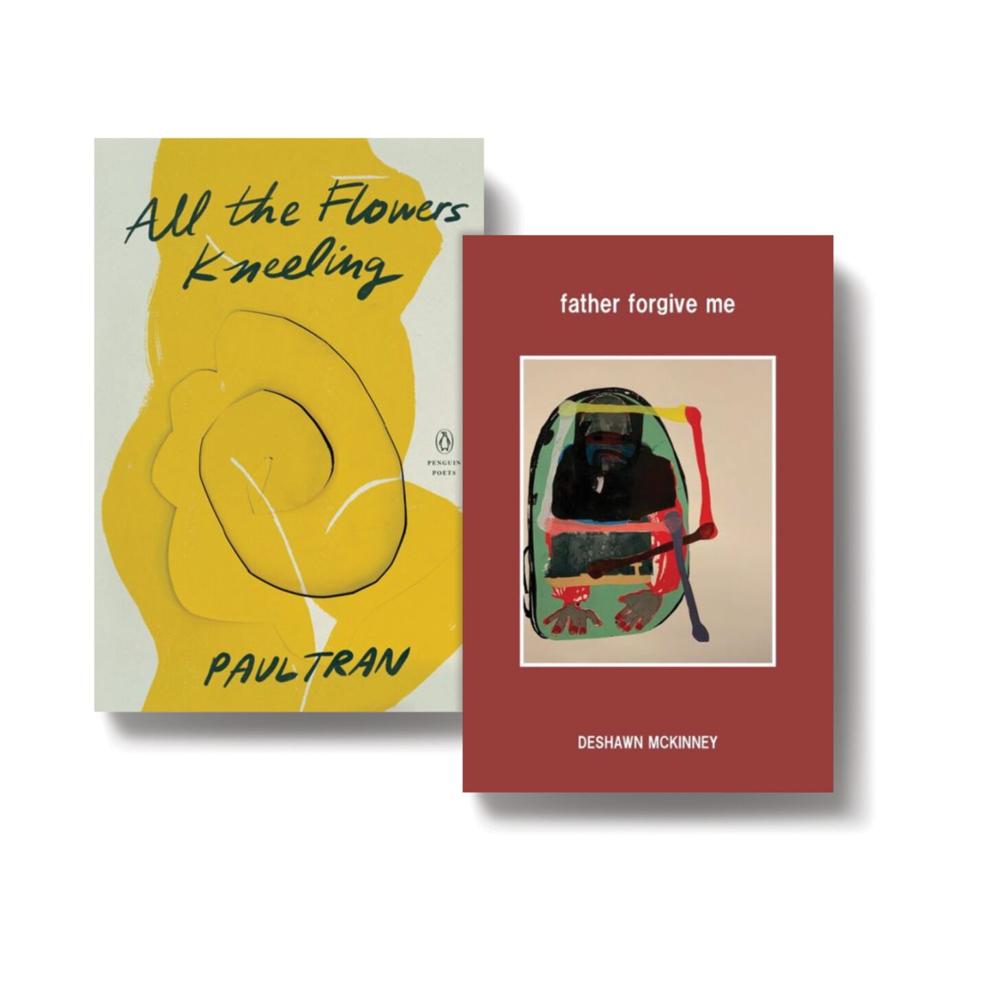 "All the Flowers Kneeling" by Paul Tran, the debut poetry collection from the UW–Madison assistant professor of English and Asian American studies who placed in the top two at the National Poetry Slam
"father forgive me" by Deshawn McKinney, called an "acerbic hip hop hymnal" debut collection from a Milwaukee native that examines family and identity
Don't-Miss Memoirs
"Fort Unicorn & the Duchess of Knothing" by Andrea Nelson, a devastating, riveting read about a mother's doomed fight for her daughter's life
"More" by Michael Massey, a memoir from the globally recognized, award-winning musician about his rock 'n' roll adventures and the downward spiral that led to nearly 30 years in recovery from alcoholism
"Amy: A Biography of Amy Gannon" by Susanna Daniel, who interviewed dozens of the late entrepreneur's friends and family members to tell Gannon's story directly to her surviving son
"A Pot to P*ss In" by Sagashus T. Levingston, the first memoir from the author of "Infamous Mothers" and "Covet: The 'Disrespectful' Health and Wellness Journal"
COMING SOON: For Kids and Cooks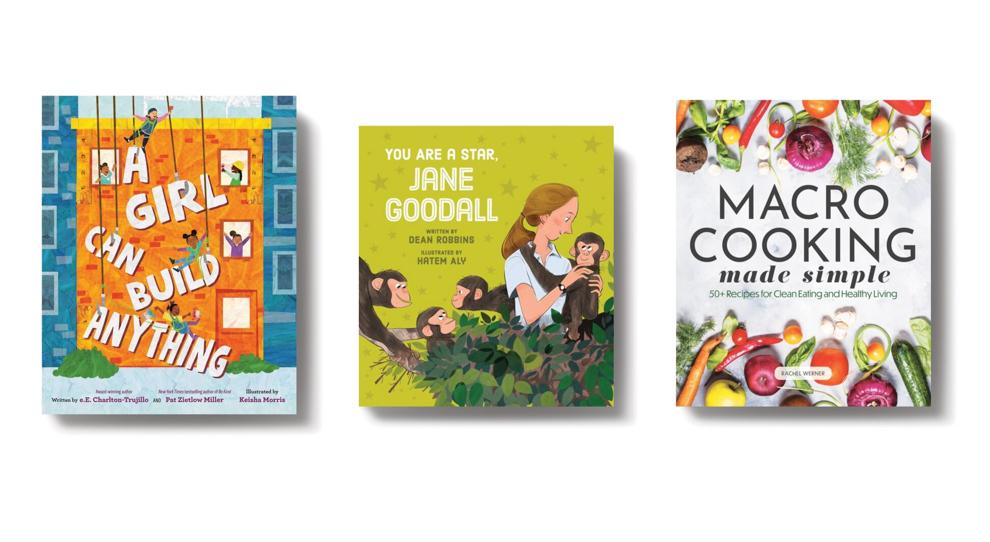 These prolific local children's authors are releasing new books this spring. Watch for "
" by Dean Robbins, with illustrations by Hatem Aly, and "
" by Pat Zietlow Miller and e.E. Charlton-Trujillo, with illustrations by Keisha Morris.
Three new titles are cooking for 2023, two from Mineral Point publisher Little Creek Press: "The Osteria Papavero Cookbook: Recipes from the Italian Shack and Beyond" by Francesco Mangano and Lindsay Christians, and the yet-to-be-titled Dane County Farmers' Market 50th anniversary cookbook by Terese Allen. Also look for Madison author Rachel Werner's first cookbook, "Macro Cooking Made Simple," from The Quarto Group.
MORE COMING SOON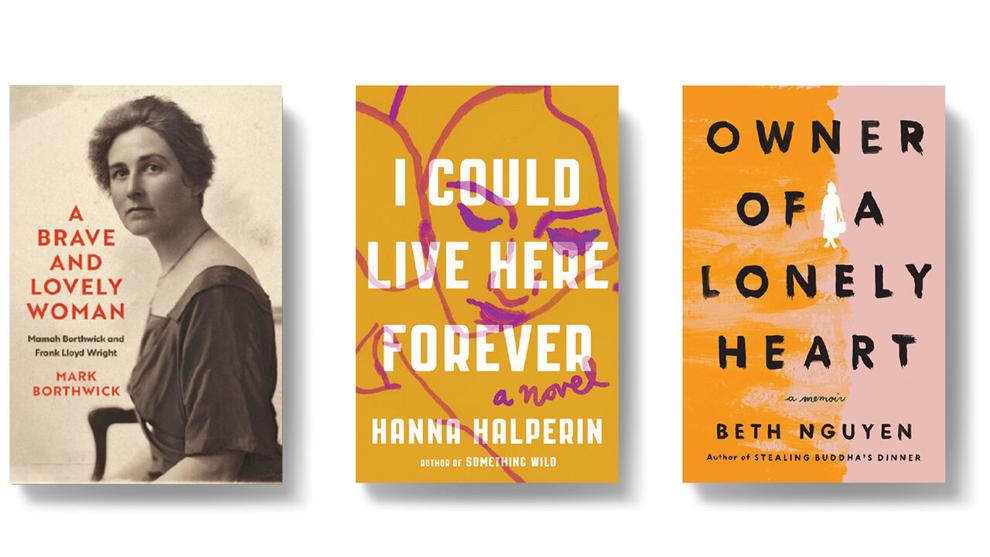 Coming Soon in Nonfiction
"A Brave and Lovely Woman: Mamah Borthwick and Frank Lloyd Wright" by Mark Borthwick
A biography of a woman who was best known as the Wright mistress who was murdered at Taliesin — but she was so much more, including a scholar, translator, mother, world traveler, social pariah and feminist. University of Wisconsin Press, $34.95, coming in March
Coming Soon in Fiction
"I Could Live Here Forever" by Hanna Halperin
UW–Madison MFA alum Hanna Halperin's second novel tells the story of Leah Kempler, a UW–Madison MFA student. Just as she did in her potent debut novel, "Something Wild," Halperin deftly navigates themes that could easily fall into tropes — addiction, toxic relationships — with devastating nuance and accuracy. Viking Books, $27, coming in April
Coming Soon in Memoir
"Owner of a Lonely Heart" by Beth Nguyen
Prizewinning novelist and UW–Madison creative writing professor Beth Nguyen was a baby when her family fled Saigon for America, leaving her mother behind. She is 19 when they are reunited in this powerful, layered memoir. Simon & Schuster, $27, coming in July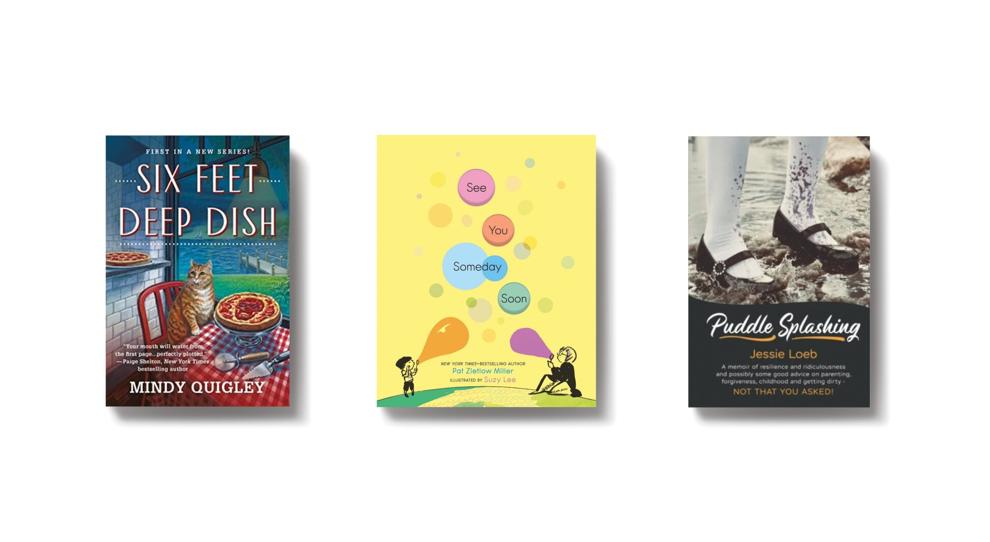 If you're looking for …
A saucy mystery set in a Wisconsin pizzeria? Try "Six Feet Deep Dish" by Mindy Quigley
A sweet tale about the connection between a grandmother and child? Try "See You Someday Soon" by Pat Zietlow Miller
Light, fun, sometimes tear-jerking stories? Try "Puddle Splashing," a parenting memoir by Jessie Loeb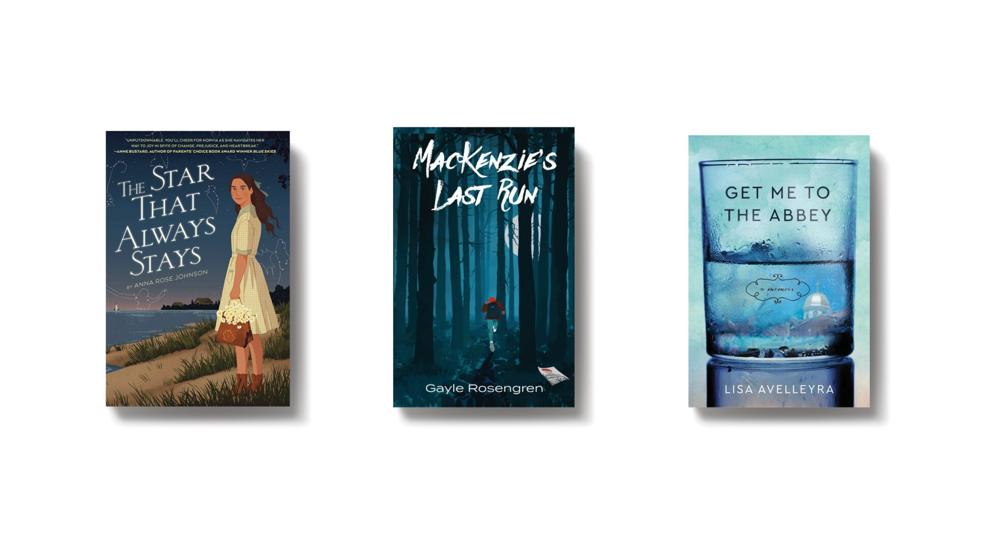 A novel for kids by a member of the Sault Ste. Marie Tribe of Chippewa Indians? Try "The Star That Always Stays" by Anna Rose Johnson
Memoirs by women about alcoholism? Try "Dreaming in Spanish: A Memoir" by Sara Alvarado(coming soon) and "Get Me to The Abbey" by Lisa Avelleyra
An emotional survival story for kids? Try "MacKenzie's Last Run" by Gayle Rosengren
9 MORE DON'T-MISS BOOKS: "Ink: A Novel" by Angela Woodward, a fictional account of transcribing witness recordings from Abu Ghraib | "Journeys 3" by Tim Fox, the latest in his Ice Age Adventure series for kids | "Dandelion" by Alex Bledsoe, a Southern horror novel set in a big-box store | "The Grief of Stones" by Katherine Addison, a prolific fantasy and horror author | "The Widowmaker" by Hannah Morrissey, her second thriller | "Slaying the Dragon: A Secret History of Dungeons & Dragons" by Ben Riggs, on D&D's Wisconsin origin story | "Path Lit by Lightning: The Life of Jim Thorpe" by David Maraniss, another rich, compelling biography from a Pulitzer Prize winner | "The End of the Beginning" by Carrie Voigt Schonhoff, the poet's second collection | "More Than Words: A Memoir of a Writing Life" by Jerry Apps, beloved chronicler of Wisconsin
2022 Author Q&As
You can find monthly author Q&As, as well as other year-round literary coverage, on MadisonMagazine.com/books and by subscribing to the monthly newsletter, Sunday Reads. Here are Q&As with the authors of these 2022 titles:
"
" by Maggie Smith
"
" by Mark S. Johnson
"
" by Jeffrey D. Boldt
"
" by Richard Goodkin
"
Jordemoder: Poems of a Midwife
" by Ingrid Andersson
"
" by Patricia Skalka
"
" by Maggie Ginsberg
"
" by Mary Wimmer
"
" by Christopher Chambers
"
" by David Rhodes
"
" by Pat Zietlow Miller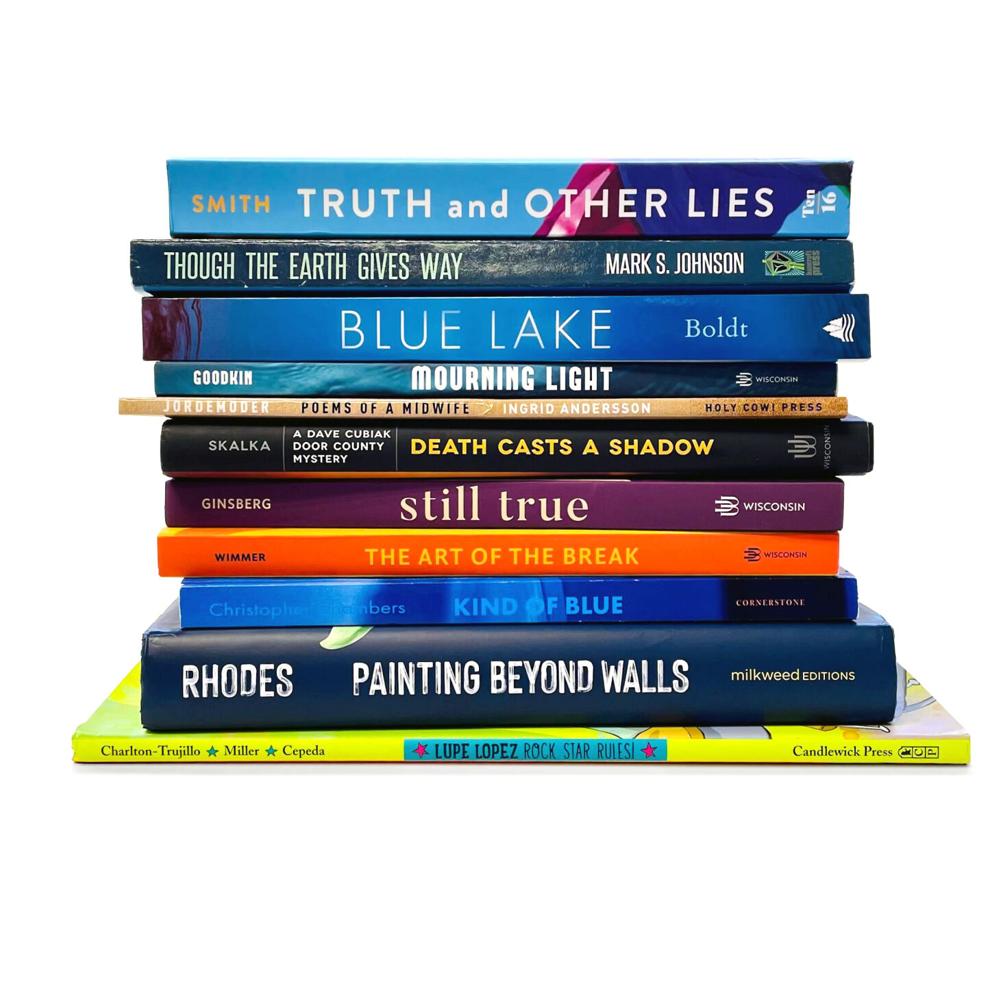 Postscript, in Memoriam:Remembering David Allen Rhodes (1946-2022)
Maggie Ginsberg is senior editor at Madison Magazine.