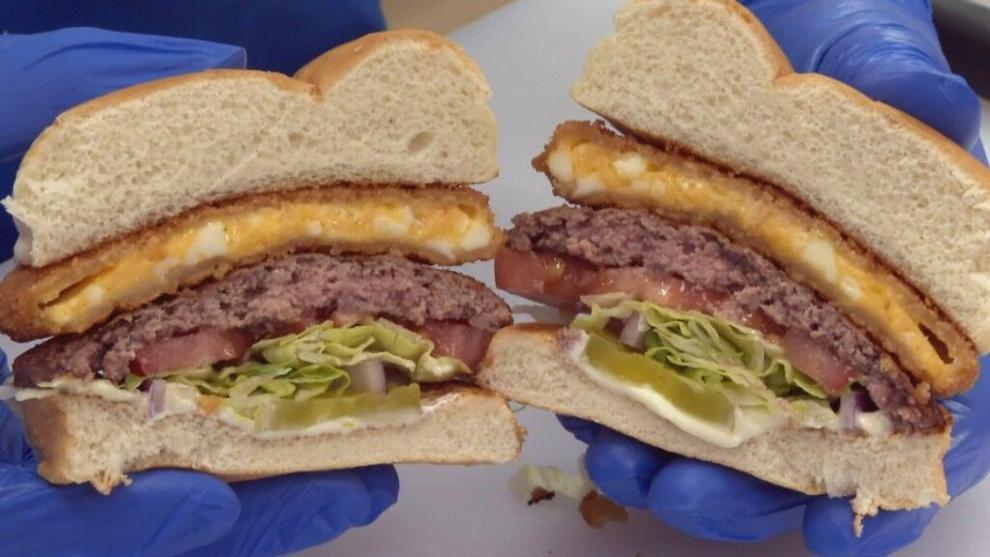 MADISON, Wis. — If you were hoping to get your hands on Culver's CurderBurger to celebrate National Cheese Curd Day, you're likely out of luck.
As of Friday afternoon, all Madison locations were fully sold out of the limited-time offering.
RELATED: An inside look at how Culver's 'Curderburger' became reality
The idea for the CurderBurger started as an April Fool's Day joke and was so well received that an online petition circulated, with thousands of people saying they wanted the new menu item to become a real thing.
And that's exactly what happened.
The burger is built the same way as Culver's Butter Burger Deluxe burgers, just with a big cheese curd on top. A limited number of the specialty burgers went on sale Friday at every Culver's location. News 3 Now's Leah Linscheid was the first person in line at the Mineral Point Road location.
Culver's doesn't have plans to make the CurderBurger a permanent menu item. But as Craig Culver said — you never say never.