Worth Watching: Janet Jackson's 'Malfunction,' Dean Martin 'King of Cool,' 'Tick, Tick … Boom!' 'Wheel of Time'
A New York Times Presents report on FX examines the fallout from Janet Jackson's Superbowl "wardrobe malfunction." Turner Classic Movies celebrates the legendary Dean Martin as the "King of Cool." The late Jonathan Larson's (Rent) autobiographical musical tick, tick … Boom! comes to Netflix, starring Andrew Garfield. Prime Video launches an epic fantasy based on Robert Jordan's Wheel of Time book series.
Special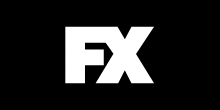 10/9c
In the latest installment of the terrific The New York Times Presents news anthology (Controlling Britney Spears), reporters examine the controversy that ensued after the 2004 Super Bowl halftime show, when Justin Timberlake and Janet Jackson experienced a "wardrobe malfunction" exposing Jackson's breast for a millisecond. The culture war that ensued impacted Jackson's career negatively, Timberlake's not so much. The episode reconstructs the incident with executives (NFL and MTV) who were in the control booth, while music industry insiders, cultural critics and members of Jackson's family grapple with the revealing aftermath.
Documentary Premiere
8/7c
If all you know of Dean Martin is the guy cracking up in clips from vintage celebrity roasts on YouTube, there's so much more to appreciate. A new documentary profile of the legendary Rat Packer unpacks this singular talent's extraordinary career, including a half-century as a chart-topping recording artist, as half of one of the greatest comedy duos ever (as straight man to Jerry Lewis), as movie star and as an indelible TV celebrity through his variety show and roasts. Among those singing his praises: Angie Dickinson, Bob Newhart, Carol Burnett and admirers including RZA and modern cool cat Jon Hamm. Followed by some of his best-known movies: 1953's Lewis & Martin comedy The Caddy (9:30/ET) and 1959's timeless Howard Hawks Western Rio Bravo (11:15/ET) opposite John Wayne.
Movie Premiere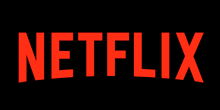 Rent composer Jonathan Larson's life was tragically cut short at 35 by an aortic aneurysm on the eve of his breakthrough musical's premiere. He left behind this frenetic autobiographical musical (which played posthumously off-Broadway), brought to the screen by director/fan Lin-Manuel Miranda (himself famous for Hamilton) and starring Andrew Garfield as a fictionalized version of Larson, anxiously turning 30 with little to show for his passion. If only he could have known.
Series Premiere
Robert Jordan's mammoth fantasy book series comes to streaming, starring Gone Girl's Rosamund Pike as the fearsome sorceress-warrior Moiraine, who's on a mission to discover the young person prophesied to become the Dragon Reborn—a metaphor, not a real dragon—and possibly save humanity from the Dark One. Monsters, magic and labyrinthine politics swirl around the quest, which brings five young villagers under Moiraine's wing. Women hold much of the power in this world, which is about the only thing that distinguishes this generic and often cheesy time-filler.
Series Premiere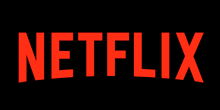 Another cult alert: The fabled late-1990s Japanese anime series becomes a rip-roaring live-action space Western about brokenhearted bounty hunter Spike Spiegel (John Cho) and his partners Jet Black (Mustafa Shakir) and Faye Valentine (Daniella Pineda), trawling the solar system to track down galactic baddies. Their groovy misadventures are enhanced by an eclectic score from Yoko Kanno, the original series' composer.
Season Finale
In the Season 2 finale, beleaguered morning-show anchor Alex Levy (Jennifer Aniston) once again becomes the news after contracting COVID-19. And while the show must go on, how will the pandemic affect Cory's (Billy Crudup) plans to launch the UBA+ streaming service? As boss lady Cybil (the great Holland Taylor) puts it: "We see the iceberg. It doesn't make you brave to steer the ship right into it!"Also signing off on Apple: the turgid sci-fi drama Foundation (recently renewed for a second season), loosely based on Isaac Asimov's classic book series.
True Crime Watch:
Diane Sawyer makes a rare appearance on ABC's 20/20 (9/8c) with an exclusive first interview with children from California's notorious Turpin family, whose parents ran a "house of horror" in which their 13 children lived in brutal captivity and starvation. Sawyer interviews the daughter who made the emergency 911 call that led to their rescue, and also a sister who had previously attempted to escape. In a DVR alert, Dateline NBC (9/8c) has its own juicy exclusive, the first network TV interview in more than a decade with convicted murder Drew Peterson, who maintains his innocence in the murder of his third wife and the disappearance of his fourth
The Yule Spool:
Candy Coated Christmas (streaming on discovery+): The first scripted feature from Food Network stars Last Man Standing's Molly McCook as a Beverly Hills marketing exec who takes a very familiar life detour when she visits picturesque Peppermint Hollow. The Pioneer Woman's Ree Drummond appears in a cameo as bakery owner Bee.
Dancing Through the Snow (8/7c, Lifetime): A single-dad firefighter (Virgin River's Colin Lawrence) goes viral with a video of him dancing with his ballet-mad daughter, and while he's now much sought after, he only has eyes for his daughter's ballet teacher (AnnaLynne McCord).
Nantucket Noel (8/7c, Hallmark Channel): The Good Witch's Sarah Power plays a toy-store owner on a wharf that's in danger of being torn down by a developer. She falls for his son (Trevor Donovan), because those are the rules.
Inside Friday TV:
Magnum P.I. (9/8, CBS): Series star Zachary Knighton co-wrote this episode, where his character of Rick is asked to help a federal investigation into his childhood friend (Devon Sawa). Magnum (Jay Hernandez), naturally, starts his own enquiry.
Great Performances: San Francisco Symphony Reopening Night (9/8c, PBS, check local listings at pbs.org): Conductor Esa-Pekka Salonen opens the symphony's 110th season, his first opening night with the symphony since becoming music director. The program includes dancers from the contemporary Lines Ballet company, bassist/vocalist Esperanza Spalding and a jazz trio.
The Great (streaming on Hulu): Season 2 of the revisionist historical comedy finds a pregnant Catherine the Great (Elle Fanning) assuming the throne after her coup against boorish husband Peter (Nicholas Hoult). The challenges of ruling 18th-century Russian are made no easier by the arrival of her imperious mother, Joanna (Gillian Anderson, killing it again).
Procession (streaming on Netflix): A riveting hybrid of drama and documentary unfolds as six Midwestern men, survivors of sexual assault by Catholic clergy, confront their trauma through drama therapy, creating fictional scenes based on their memories in hopes of catharsis.
The Line (streaming on Apple TV+): A hard-hitting four-part documentary looks at the fractured brotherhood within the Navy SEAL's Alpha platoon when its chief, Eddie Gallagher, is accused of war crimes.
Oasis Knebworth 1996 (streaming on Paramount+): A memorable live concert by Oasis at Britain's Knebworth Park in August 1996 is captured by director Jake Scott in a film featuring extensive archival concert and backstage footage.
Blown Away: Christmas (streaming on Netflix): The glass-blowing competition returns for a four-part holiday-themed outing with five fan favorites vying for a $10,000 cash prize-and an extra $10,000 going to the winner's charity of choice.