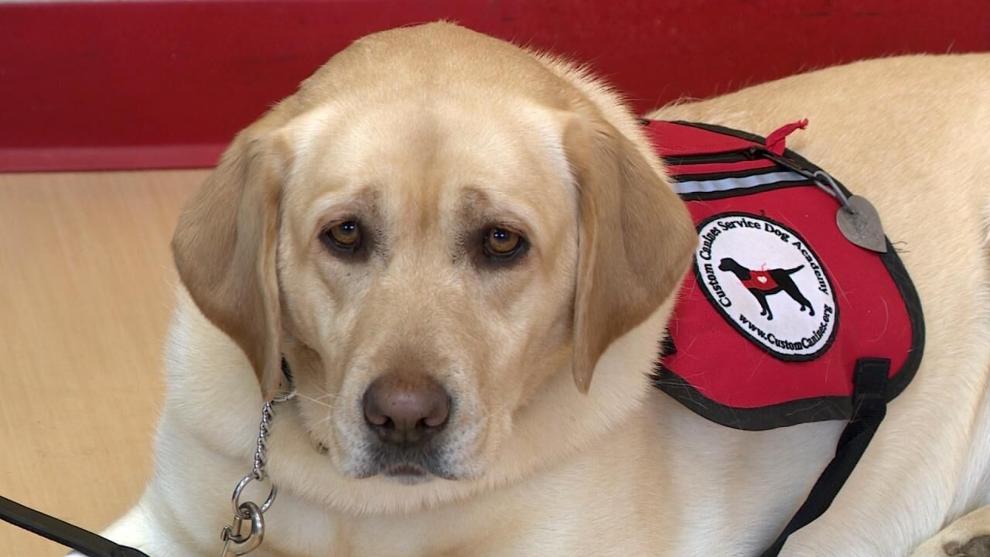 Dogs have well-known reputations for being loyal and loving companions, which is one reason they're often called "man's best friend." But some dogs are destined for something greater.
Nicole Meadowcraft founded the nonprofit Custom Canines Service Dog Academy in 2011.
"Whether it's a veteran in need, a child with autism or down syndrome and every other disability in between, they just have a different shoe size than me, but I'm able to fit that shoe for them and give them that enhancement through a canine, which is a miracle," she said.
Meadowcraft understands all too well the impact a service dog can make in someone's life. She has retinitas pigmentosa. The DeForest native started losing her eyesight and ultimately her independence shortly after getting her driver's license.
But her first service dog, Admiral, gave her back something — independence — and an idea that could help others.
Volunteer puppy raisers train puppies to be service dogs in their own homes for up to two years. Currently, 32 puppies are in training, with a wait list of more than 120 people.
To date, Custom Canines has placed 83 service dog teams.
Meadowcraft knows that having a disability can be expensive, and it's the reason why Custom Canines gives the dogs to those in need for free.
"I personally couldn't afford to pay $25,000 to $45,000 to have a four-legged set of eyeballs that I rely on every day," she said. "I can't do that to people."
What might be the hardest part of the process is the day puppy raisers hand over the leash.
"I always tell my puppy raisers that inside every service dog beats the heart of a puppy raiser, because without them, that dog wouldn't have been able to be placed and help this disabled individual," Meadowcraft said.
If you're interested in becoming a volunteer puppy raiser, contact Custom Canines or visit their website .